I remember when being 10 years old when I first played Micro Machines and since then to this day I am still playing and racing Table Top with RC Cars and that's why I got excited when I heard Table Top Racing: World Tour is finally coming to the switch after it was released 3 years ago on Steam, Xbox One and PS4, but what is new in the Switch version of the game? lets find out.
For those of us who are new to the game, Table Top Racing: World Tour lets you race in 32 Table-top race tracks set in 8 themed locations each location has 4 different circuits and with 2 Player Split-screen,
now you can race anywhere with your Nintendo Switch console, and also play using the online game modes which enable 8 players online races.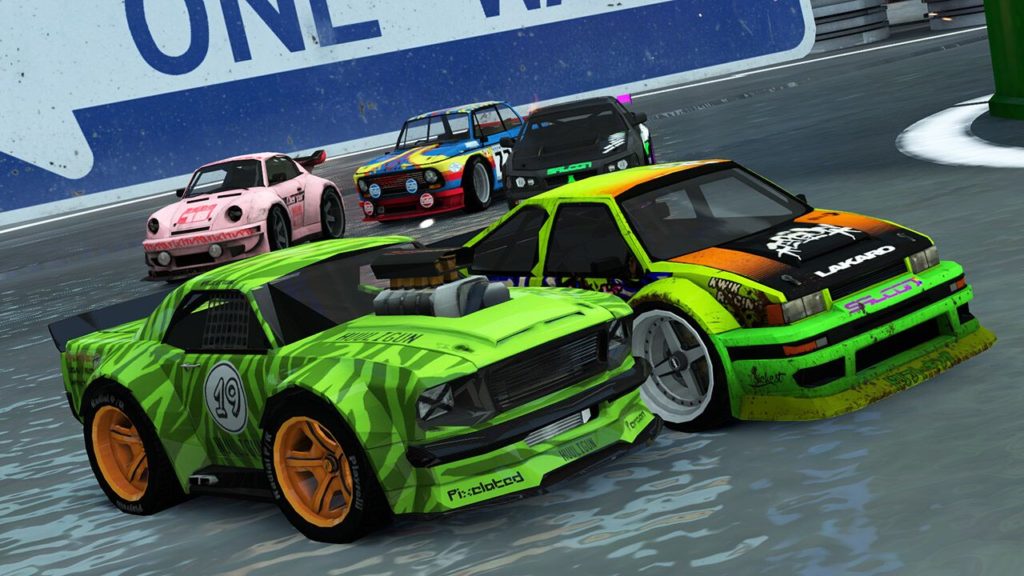 Table Top Racing: World Tour promises over 25 hours of game-play by including dozens of unique race events and 12 Table Top racing championships where you will be competing to gain cups. Like many other racing games each championships consists of a set of race tracks you'll have to win and every victory will add 15 points to your score.
Table Top Racing: World Tour has all the combat elements we all love and know from any other arcade racing game, it adds a lot of fun to the game play with missiles, bombs and mines and many more hidden gems scattered around the race course that will make every race unique and unexpected as no race is a guaranteed win.
When gaining coins (Table Top Racing: World Tour in-game currency) you'll be able to upgrade and buy more cars and add them to your garage. Upgrades will affect your speed, acceleration, handling or other parameters, you can also replace your wheels and add special abilities like drifting, jumping or combat abilities, this makes every race unique as your strategy in choosing the right car for that race track will help in winning the race.
What's new in the "Nitro Edition" of Table Top Racing: World Tour?
Split-screen multiplayer option – This is a huge addition for us as we love taking the Nintendo Switch wherever we go and we can now hold racing matches just about anywhere.
All the DLC's from the original game are included – This really adds a lot of cars, race tracks and many more un-lockables for you to discover and which makes this version of the game on the switch the ultimate one to get.
Overall the game was a great fun to play and if you are like me and just love racing RC cars or miss the good old days of Micro Machines type games you'll get plenty of great hours of playtime with Table Top Racing: World Tour – Nitro Edition especially when having a friend or a family member playing with you using the new Split-screen multiplayer option.
Game Score: Deal