As a guy who likes playing Mini Golf, I was excited to hear that Atomicom is developing a golf game for the Nintendo Switch and I had to give it a try.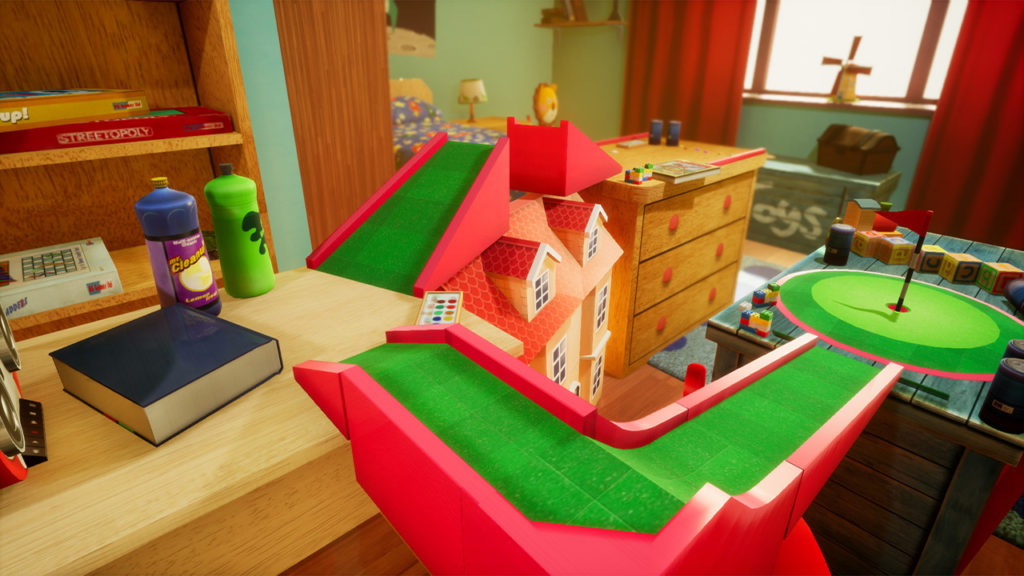 As the name quietly suggests, you use 5 different places in your house to play mini-golf; such as the bedroom, the kitchen and more. All in all, you have 135 levels, which are all amazingly detailed. The graphics in the game are pretty and you can feel like you are in the house of an 80's family. The levels are divided to easy, medium and hard. During my golf adventure, I tried all the courses in all the difficulties and I had my up's and down's during the game.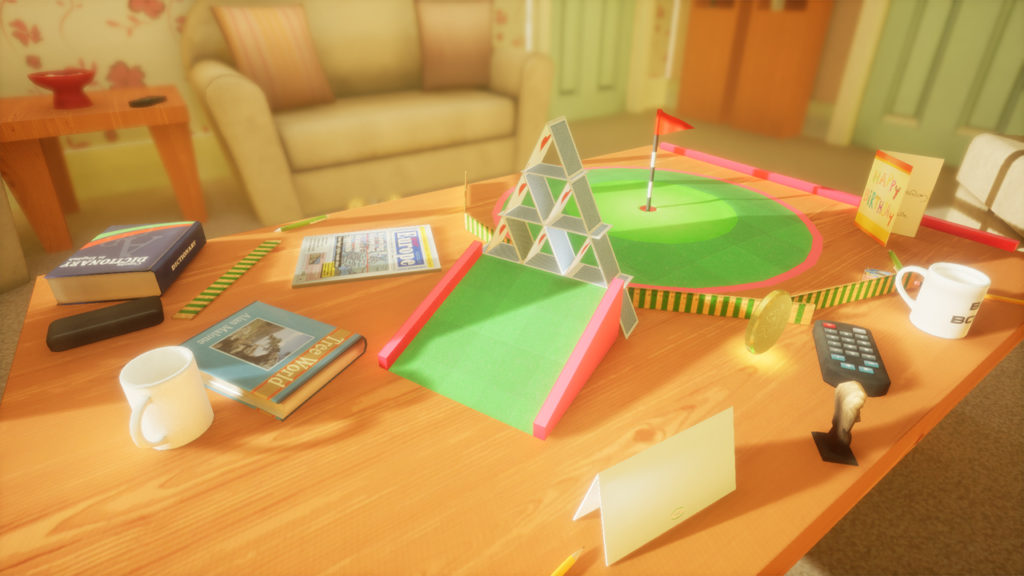 The easy and medium are extremely fun and challenging just enough to make it feel like I actually play mini-golf, and with the everyday stuff in the course are just another factor to challenge you to use them to traverse the environment, like a tower of cards, a frying pan and many more.
On the other hand, as the easy and medium levels are fun, I didn't enjoy the hard difficulty. More than enough I got a Bogey (-1) or even just struck out because almost every time I hit my ball I got stuck in a corner that made me waste more than 4 hits to escape. This situation happened so many times that it made me scream at my screen from frustration. Other than that, they are some items on the course that if you will touch them – you will lose the turn and go back as if you flaw the ball out of the area.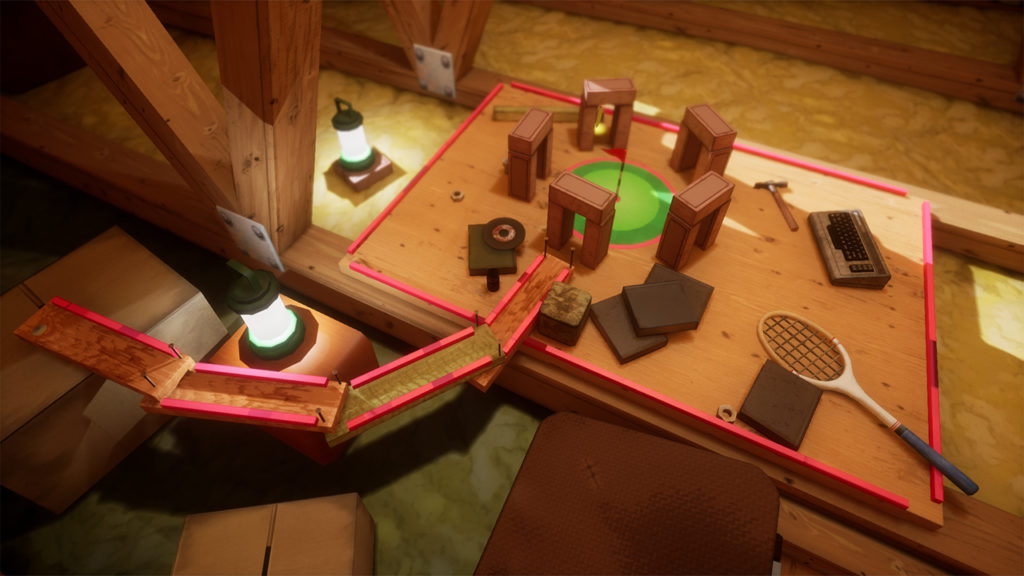 You can play by yourself an entire course/signal level, or you can challenge your friends and play up to 6 players, the downside is, you can't use the joy-cons as two different controllers, and you can use up to 2 controllers, so that means only pro controllers (or 4 joy-cons).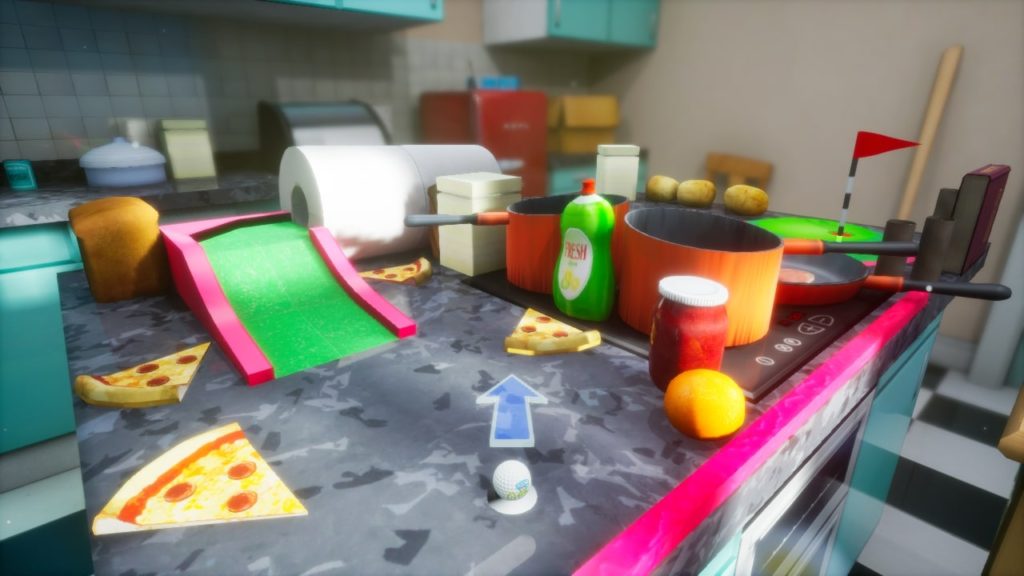 As you progress through the game, you will obtain more stylish golf balls, like a robot face – which was cute. There is one more collectable: if you will score a Birdy or higher, the next time you will play that level, you will see a golden token – by collecting all the tokens you will obtain three more golf balls. Considering that the collectables are just golf balls without any special traits – I didn't see any reason to try so hard to get them.
As much fun as I had in House of Golf, whenever I played with a friend, we never had the sense of "Ohh no, who will win this game?!?", there wasn't much thrill or any tension while competing. On the other hand, if you want to challenge your friends on the Switch and a fan of Golf, and for some reason, you don't have Smash Bros – I will recommend you buy this game.
House of Golf is available on the Nintendo Switch for 10$