Let me just start by saying I'm a huge Tropico fan and have been playing the series since the first Tropico release back in 2001, that being said I was really excited to get my hands on the sixth expansion of the Tropico franchise.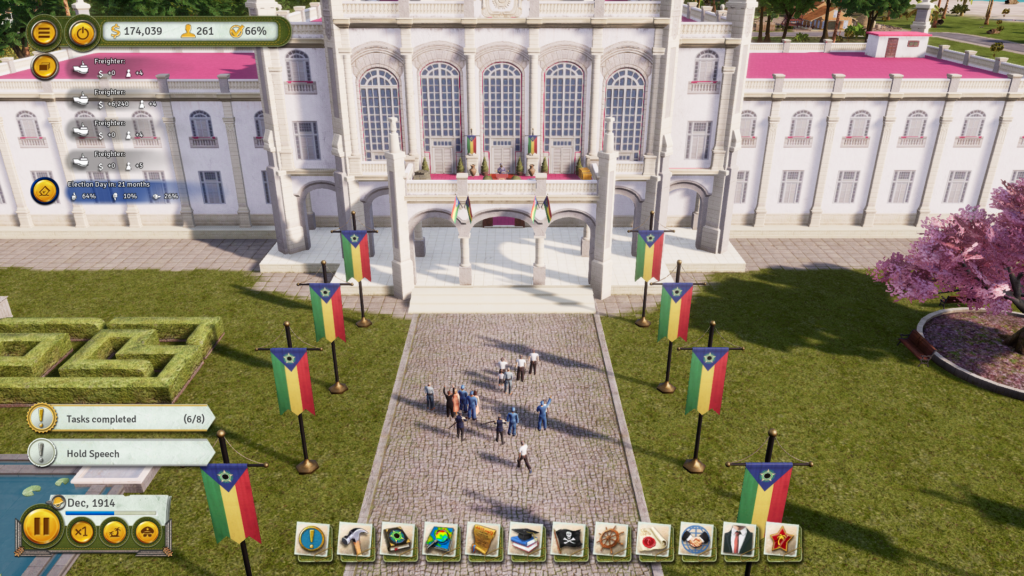 If you are familiar with the Tropico 6 franchise you will feel really comfortable getting into Tropico 6 even without the tutorial, however for new players there is a lengthy (2 hour!) tutorial system that will teach you almost anything you'll need to know to start ruling the islands. The first missions also try their best to introduce you to many of the game play mechanics so you might be able to skip it anyways, but I wouldn't recommend.
Tropico 6 has truly amazing graphics, it made me feel as if I am actually governing a real island, I was playing Tropico 6 on a gaming laptop with Geforce 1070 Max-Q and got a steady 60 fps on the highest graphics settings, The game just looks great, especially when viewed from the top down island view which shows you the entire play-field on your screen in all it's glory.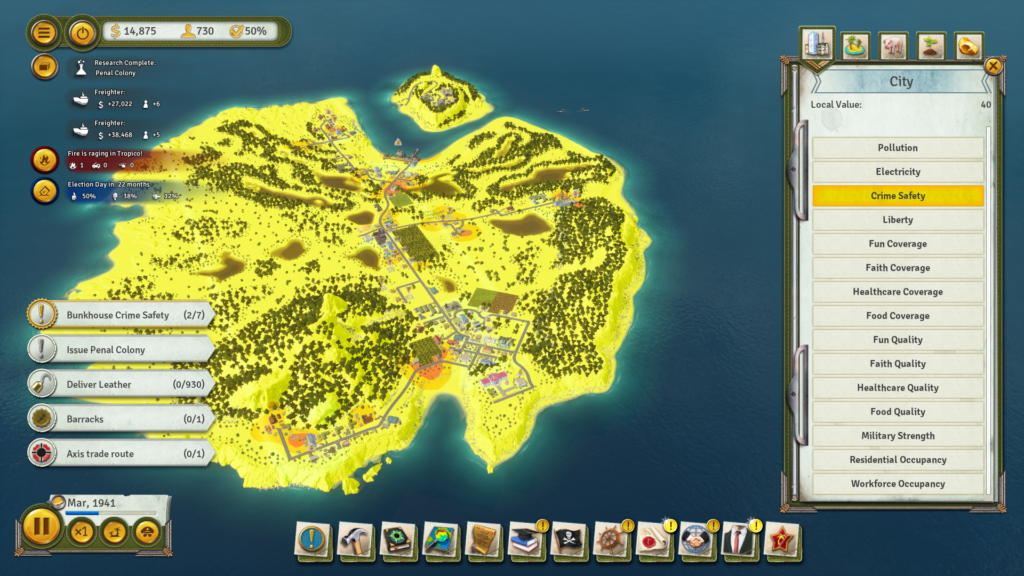 The controls in Tropico 6 are really well thought of.
for example, the main process you'll be going through in Tropico is property construction, that is why left clicking the mouse will bring you straight to the construction screen while the keyboard keys and mouse movement will enable fast and accurate camera movement, clicking on the Space bar will zoom out to the Island View which will show you everything. After about 10 hours in the game you will master these controls and if someone will be looking at you playing this might look like you are manipulating the Matrix as things can be done extremely fast when mastering with these shortcuts .
Tropico Music! Get ready to listen to some amazing Island Tropical Music in Tropico 6, just like with the former releases. This time we also have an option to enable "Stream-Safe music" which will enable you to play the game without worrying about copyright issues while streaming.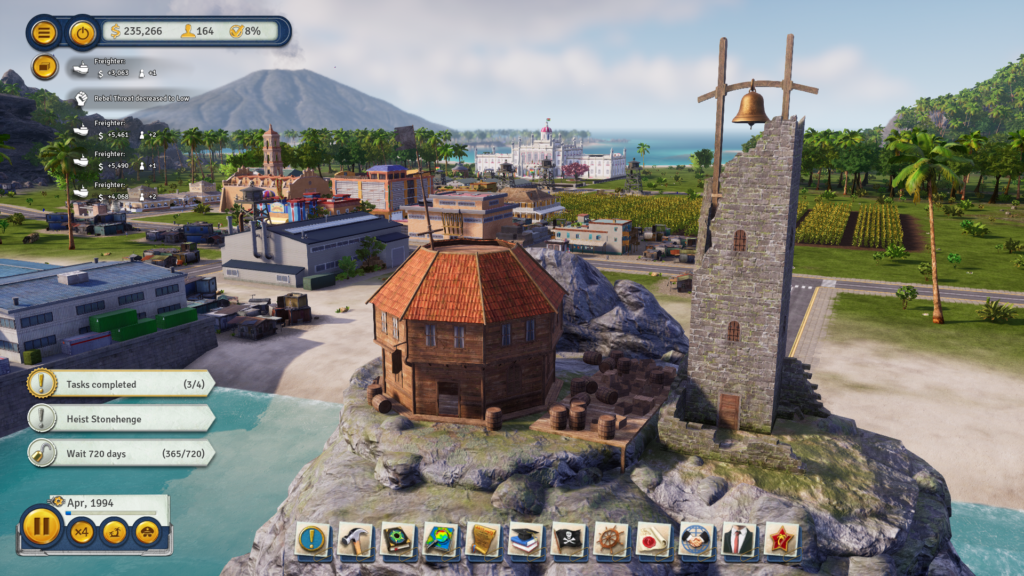 So what's new in Tropico 6?
Multiple islands – Connect them with bridges and manage resources between them!
Raids – Steal world wonders and resources from your allies or foes affecting your international relationships.
150+ buildings and customization – Tropico 6 really lets you get creative with multiple buildings from many different types of real estate assets, enabling you to build that perfect island with your own unique perspective.
Story and missions
After going through many Tropico 6 missions I really enjoyed the unique missions structure and story built into them, forging a story mechanism into a city-building strategy game isn't something you'll see that often and Tropico 6 manages to do that successfully by introducing you to the characters that assist you during the game. without giving out spoilers: your assistant, the broker and others that you will meet during gameplay.
Verdict
Tropico 6 is a true pearl in the "City Building" video game genre, with updated graphics and a huge variety in game-play mechanics.

If you are looking for a great City Building game, go pick up Tropico 6.
GamerDEAL Score: 9 Out of 10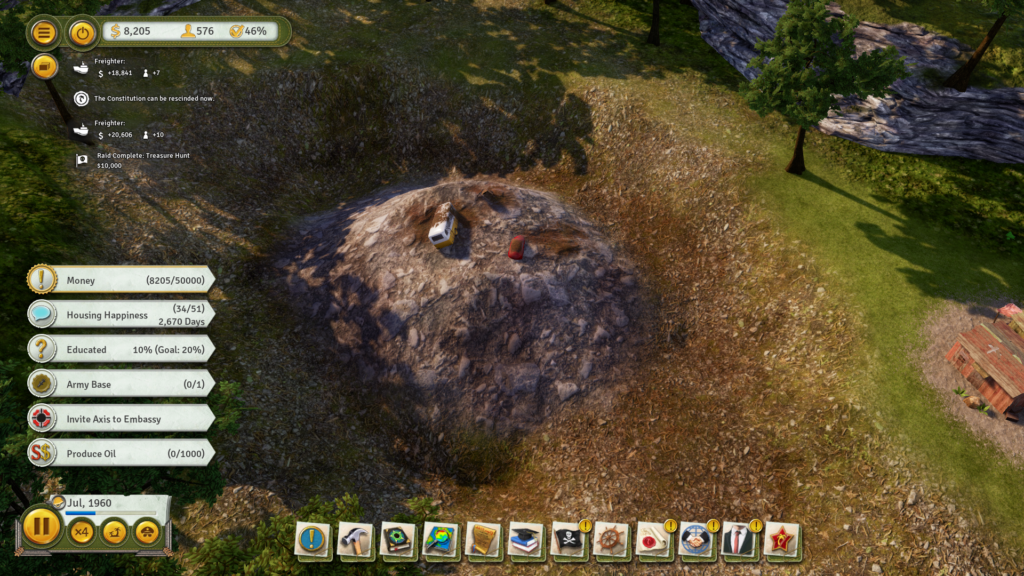 Tropico 6 Gameplay: