It's time to build the universe.
Boundless is a Sandbox / Massive Multiplayer Online World Building Simulation game with RPG elements in space. When I heard about it being developed my first thought was "Oh my, someone's actually creating my dream game!" (Having dozens of hours on world creating games like Minecraft and space games like No Man's Sky). I was very excited when Boundless got released, but did it meet my expectations?
Boundless starts right after you finish creating your "cute alien"(golem-like) character. The customization editor basically lets you control almost every aspect that affect the look of your character.
Starting in a small room that basically throws you into the first world you will be playing in the game you get to see the game's graphical structure which basically consists of blocks in different colors and patterns, but unlike many other block based simulation games you actually have a mission to complete, it starts as an easy tutorial and actually develops to around four hours of multiple missions that will award you many gifts and loot boxes which you will use to upgrade your character and gain XP points.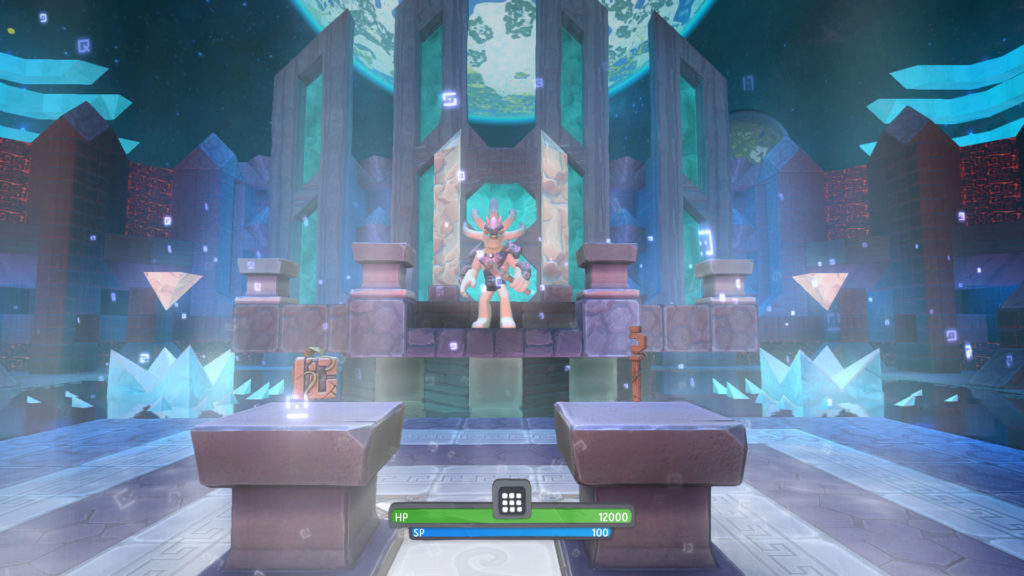 The worlds in Boundless are full with players, buildings, native ceratures and territories marked by other players, there is enough space for everyone to build and you will also get your own place so don't worry. All territories in Boundless have time limits so if you will not renew them on time by playing the game, your territory will become public and could be destroyed or modified by other players.
Boundless can be played in first-person or third-person perspective which I thought was really helpful especially at these moments where you are dealing with another creature that fell into a cave you created and by changing the camera angle to third person you can easily gain an advantage in battle, this is a lot harder to do in first person perspective.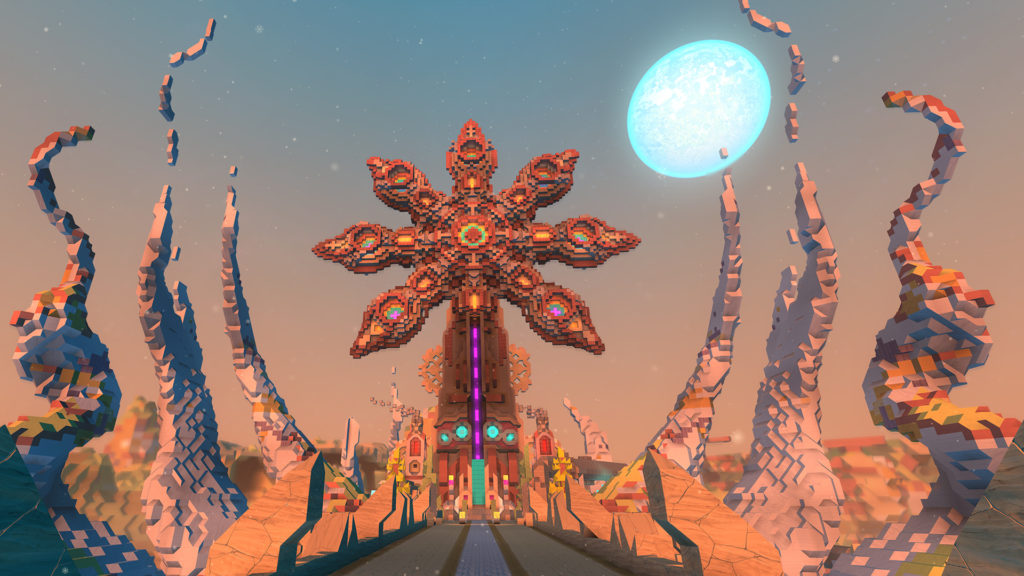 Character development in Boundless is a big thing, just by completing the first couple of hours during the game tutorial you will get a lot of XP points which will level up your character and give you some skill points that can be used within the game's skill tree, choosing in which way you are going to advance your character is important, maybe you want to play more defensive and invest in HP or you might want to have more DPS and get stronger by adding more damage points to a specific attack. There are also many more paths which are non aggressive, for example you could invest in faster mining or change visually the way your character looks like by having a glowing aura around it.
After hours of crafting and socializing with other players I have really enjoyed my time in Boundless and still think I will have many hours with it in the future as it's a sandbox game. Boundless also has an Exchange system which lets you gain "Cubits" (the in-game currency). "Cubits" can be used to buy more plots to build on.
You can also spend real money using an in-game purchase system to gain "Cubits" which is something I was quite skeptical when I found out about it. However, the development team has setup the game in a way that this doesn't give you any advantage over other players as you can only buy cosmetic upgrades and you will still have to mine in-game resources, it will however let you expand your base by adding "plots" to it, but you can still do that using the many free "Cubits" you will gain every time you level up.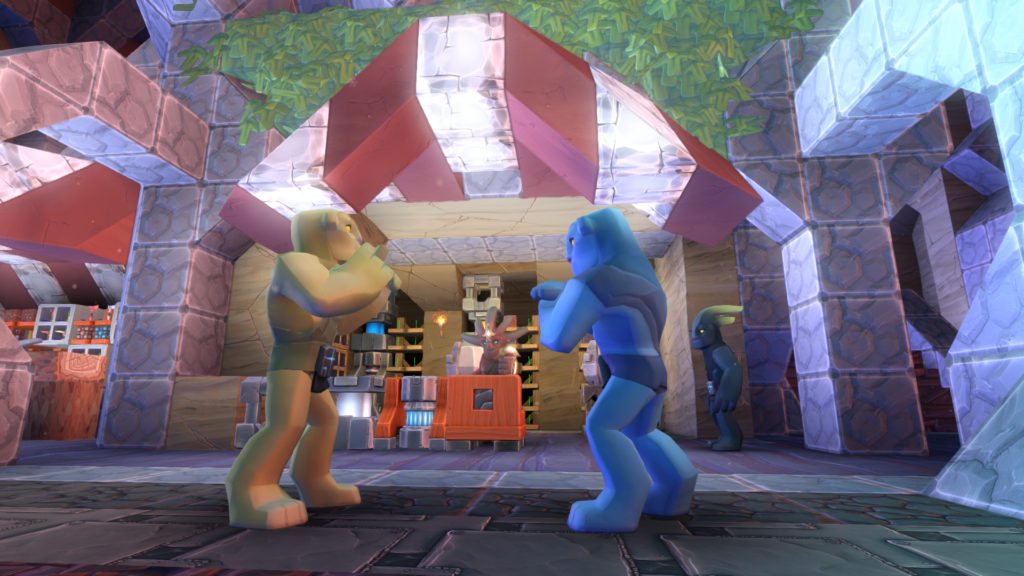 Game Score: "DEAL".
If you like sandbox games and space games, you must give Boundless  a try.
Boundless is available on PC and exclusively on the Playstation 4 console for 39.99$ US.