It's a good time to be bad!
After playing Nefarious on the switch I can say that being the bad guy is a lot more fun, now back to kidnapping the princess!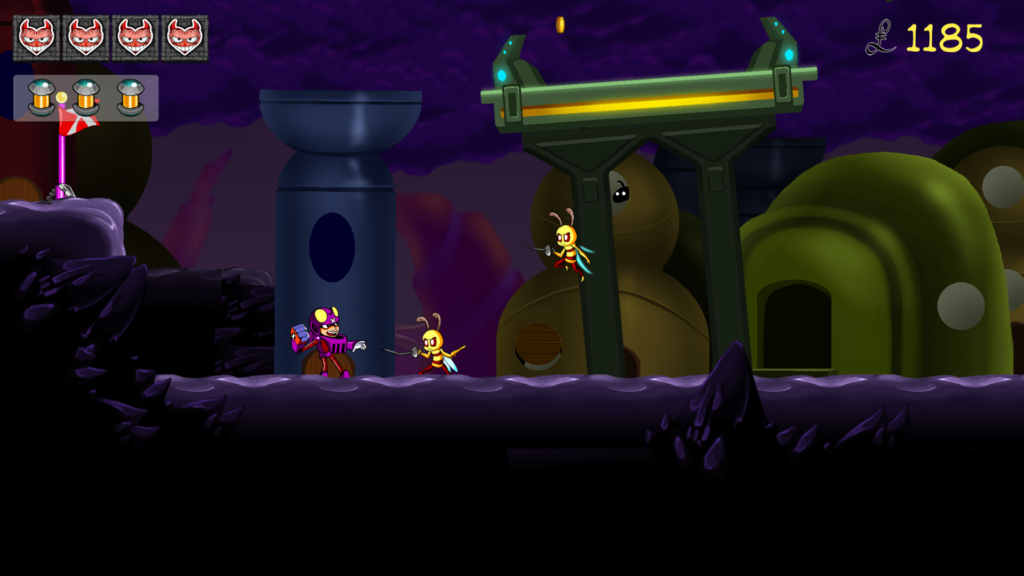 If you like Side-scrolling video games you will defiantly like Nefarious, a game that adds a twist on the hero saves princess game genre by letting you play, well… the bad guy who kidnaps the princess!
In Nefarious you will battle the good guys, kidnap many important royalty characters to achieve your "Bad Guy" scheme, you'll even meet other bad guys and kidnap their princess which brings me here for a moment to mention the in game humor, it's damn good! While playing this game on the switch I had more then a dozen of moments where I really laughed out loud while playing the game on the go, I really don't remember when that in any other game!
Nefarious has very simple gameplay mechanics: you jump, you move between platforms and you also gain special abilities by kidnapping the princess, which is near the end of each level. To spice things up the game also has some collectibles which some are placed in hard to get places and you will have to do some thinking to get those (like one that's hidden below an elevator shaft).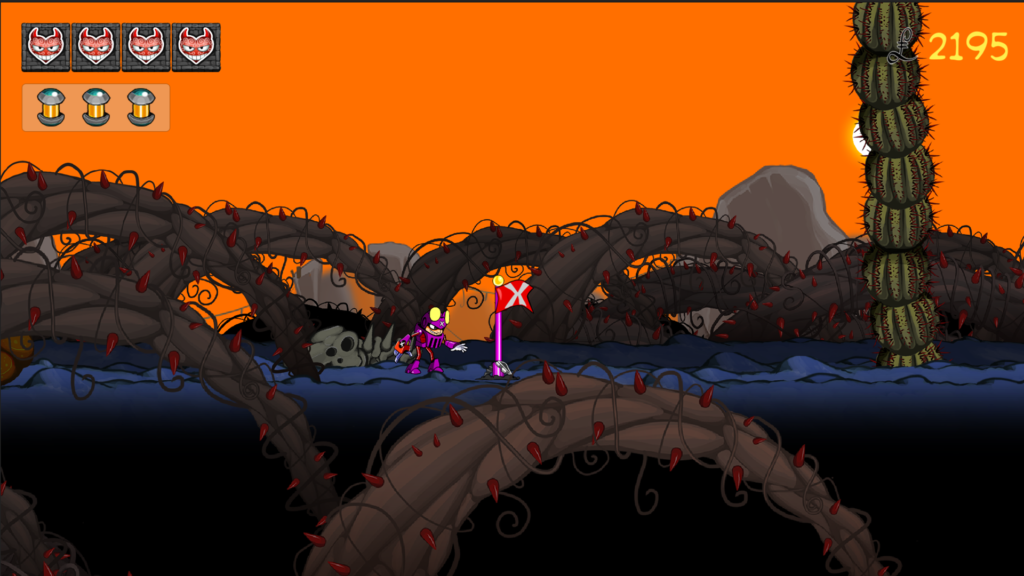 Platforming isn't everything in Nefarious, you will be able to upgrade your character using the in-game shop by collecting the game's currency, you can also replay levels to get more coins and buy more at the shop, which offers upgrades like more health, more grenades and even abilities that change the way you attack in the game and your actual ammunition which I thought was great as it adds huge variety to the game.
I really liked the way the levels on Nefarious are crafted with each level being very different from the other with the "Bad Guy" Gadgets and boss fights scattered in them, you don't really know what to expect until you play the level entirely. Some levels though, like the one in the submarine (see the next screenshot) felt like they where under invested as if they were more empty then the regular platforming levels.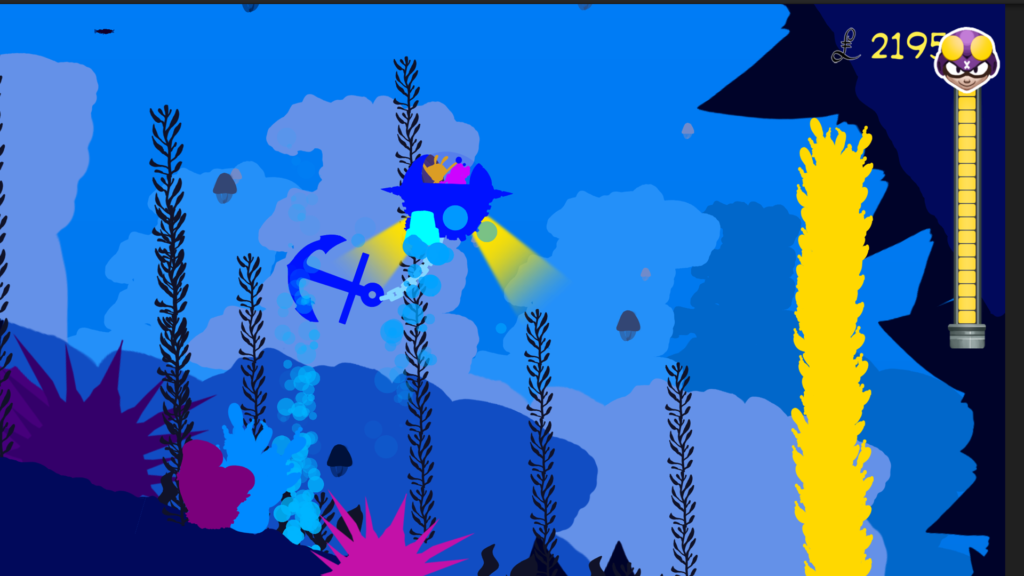 Overall Nefarious is a great side scrolling / platforming game and I really enjoyed my time with it, I definitely recommend you to check it out as being the bad guy is tons of fun in Nefarious.
Nefarious is available on Nintendo Switch, XBOX One, PC and Playstation 4  for 14.99$.