Have you ever thought about playing D&D (Dungeons and Dragon) the real way it should be played?
A game that not only "think of what you are doing", its also luck and a lot of cunning.
I played The Warlock of Firetop Mountain and it took me back 20 years ago.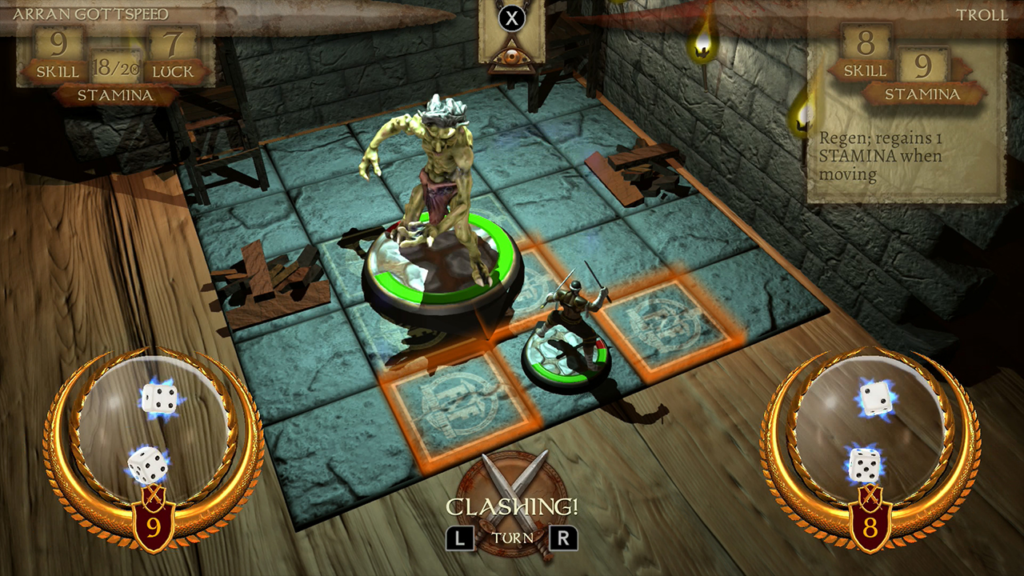 The Warlock of The Firetop Mountain is an RPG that evokes the nostalgia of classic tabletop games. Choose your own adventure, Battle, sneak, and charm your way through thousands of story options as you play through over a dozen major quests, each unique to a different Hero.
In 1982, Steve Jackson and Ian Livingstone, the legendary founders of Games Workshop and the first distributors for Dungeons and Dragons in Europe, wrote the first Fighting Fantasy gamebook – The Warlock of Firetop Mountain. It all goes back to the 80′ where no one could have played a 3D RPG game like we can today, but they all had a dream.
We dream about flying cars or an alternative reality, but Steve and Ian dreamed about playing this game as a video game and not just in their dreams.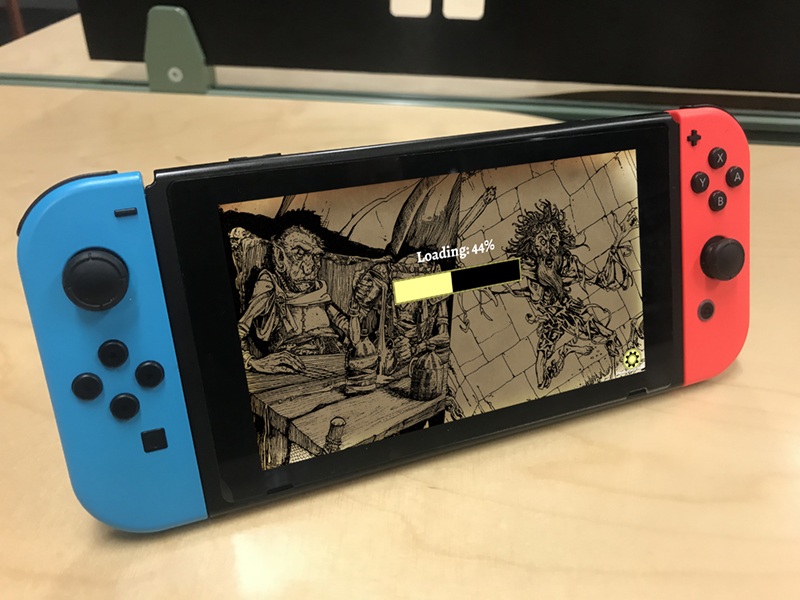 The Warlock of Firetop Mountain which was released on September 13th, 2018 is a Nintendo Switch game only. And here is the problem, this game includes a lot of reading and focusing on the little screen. The fact that you don't have A narrator to help you release your eyes for a bit and let you rest is bad because it's kinda hard reading the little letters for more than 2 hours, I found myself tired after 3 hours of gameplay.
Maybe they will do a PC port, PS4 or XBOX, that will benefit them and of course the gamers.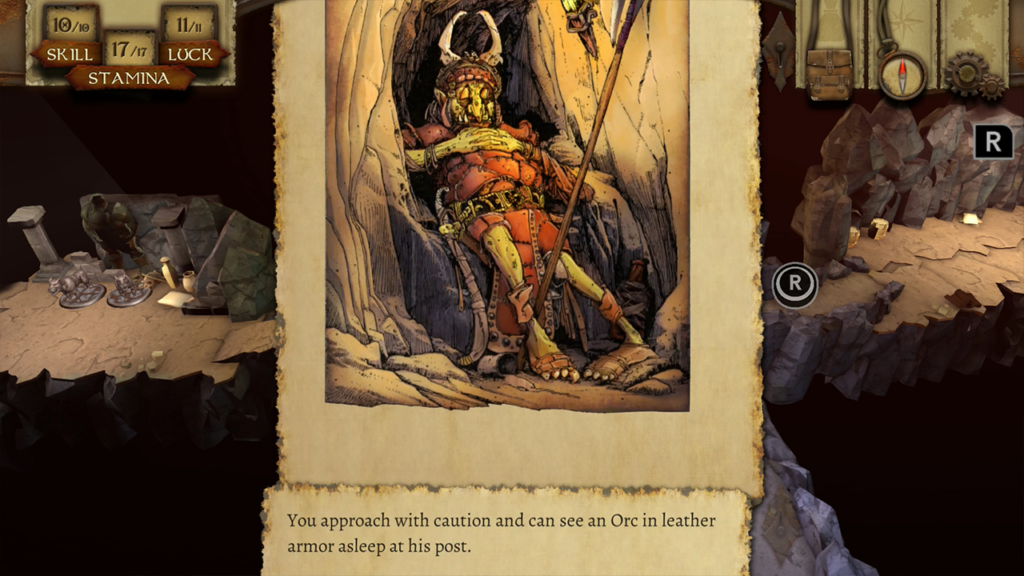 The game is big and you spend hours just thinking about what will be your next move! It features a rich interactive 3D map, a simultaneous turn-based combat system and the ability to explore Firetop Mountain with over a dozen different characters. Beautifully crafted miniatures. Encounter the nostalgic aesthetic of classic tabletop RPGs by playing with over 100 handsomely painted character and monster miniatures as you explore the depths of Firetop Mountain.
I have to warn you that this game is not easy, and if you don't get any luck with the dick roll, you are more than dommed. Found my self-yelling "NO!" more than 10 times for sure. But, and it's a big BUT, the game is a charming one, it really feels like you play D&D in a 3D reality, I couldn't stop playing it, and I haven't played all the characters that the game has to offer.
To sum it up, I can say that this game is great, it's amazing that they took a table game, and made it a video one, a good one.
altho as I said, I would love playing it on my PC way more than on my switch.
the game is really inviting and there are a lot of mini mind games that will make want to keep exploring every side of the Firetop Mountain.
This game is definitely a DEAL!