Wrote by Amir Rachom – GamerTune on 26\07\18
One of my favorite games is "Age Of Mythology" which I grew up playing.
On November the first 2002 the game first released and was one of the successful strategy games at that time and still is.
The game is a story campaign basically but you can play it online or at skirmish mod.
How the game works, you chose one of the factions, Eygept, Nordic, greek on skirmish mod and can play against 1-8 factions in the same round, on easy its for starters, the game won't attack you back but on normal and hard it will start being extremely hard.
Age Of Mythology like I said before have also a campaign, the campaign starts with a hero (Arkanthos) that only want the safety and peace for Atlantis, but the enemy had other plans for positions trident.
Graphics –
for 2002 the graphics are amazing, the game looks great on almost every pc and doesn't require much. there are a lot of trees and grassland, desert, snow and even underworld.
the game really feels alive and not like any strategy games.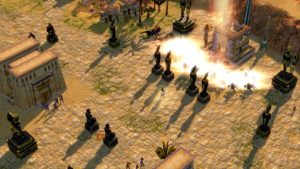 More –
Like every successful game, this game also has an expansion (DLC), The Titans and The "Tale Of The Dragon". The Titans have a simple advantage because you can create Titans to fight at your side, which is amazing.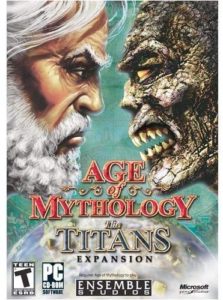 Myself –
I'm still playing this game from time to time even with friends or my brothers, this game is a real challenge and its fun to fight massive battles with a myth army. Also, there are not many real strategy games these days from the stone era and this is the only one that attracts my attention to it!