I got to admit: when BurgerTime Party! landed on my desk waiting to be reviewd I never thought I was gonna enjoy it the way I did and that a game that I never heard of is an heir to a rich family of games that dates back all the way to the '80s!
So, let's back up a little:
BurgerTime started out as an arcade game in 1982 and since then it got many ports, sequels and spin-offs across many platforms started on the PC and all the way to the PS3\XBOX 360 and the WII and now there's a new title that will continue the legacy… on the Nintendo SWITCH.
In BurgerTime Party! the player needs to assemble a hamburger(or occasionally a hot dog) while avoiding enemies by using simple platforming and all kind of tricks and earn 3 stars on each level. The game starts very easy and simple but as the levels progress the difficulty rises and the game becomes even more complex until it's getting to a point where you struggle just to get to the first-star mark. The game has a cool "easy to learn – hard to master" kind of vibe and soon I found myself repeating levels just to get 3 stars though all I needed was only one.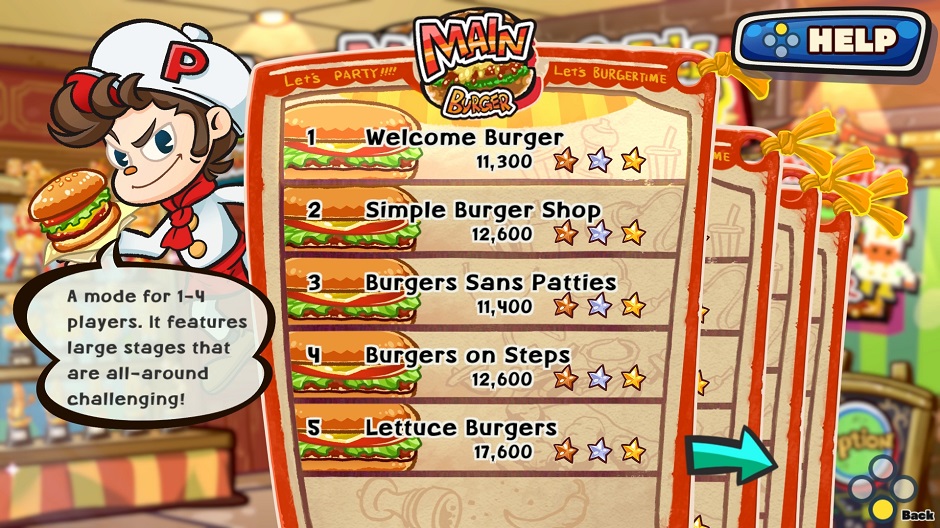 The controls are very simple and intuitive, the visuals reminded me of mobile game design but on the big screen, it definitely shines. The music is a classic arcade type that is super fitting to the overall model.
The game offers 4 gameplay modes: solo, main, battle and challenge. Each of the modes let the player play however he likes from solo to teaming up with friends in group effort or even let your friends play as one of the enemies not to mention survival so there's a little for everybody single or group and each level can be completed in a matter of seconds so it's the perfect game for bit sizes gameplay sessions like on the bus or on lunch break at the workplace.
Deal or No Deal?
DEAL! many levels, fun and addictive gameplay, multiplayer with different flavors and bit size fun experiences. I wouldn't mind more levels or gameplay modes in the future through DLC since the possibilities are infinite and depend only on the level designer own imagination
The game is available now on the Nintendo SWITCH