It's been five years since we saw a Rockstar game come out, and for a while we have heard of whispers and rumors about Red Dead Redemption 2 being worked on and finally, it's here, here is my experience with the long-awaited sequel.
Red Dead Redemption 2 acts as a prequel to the first game where we are supposed to learn how John Marston came to quitting the outlaw life and what led to that, and seeing people from the first game be they good or bad, feels nostalgic.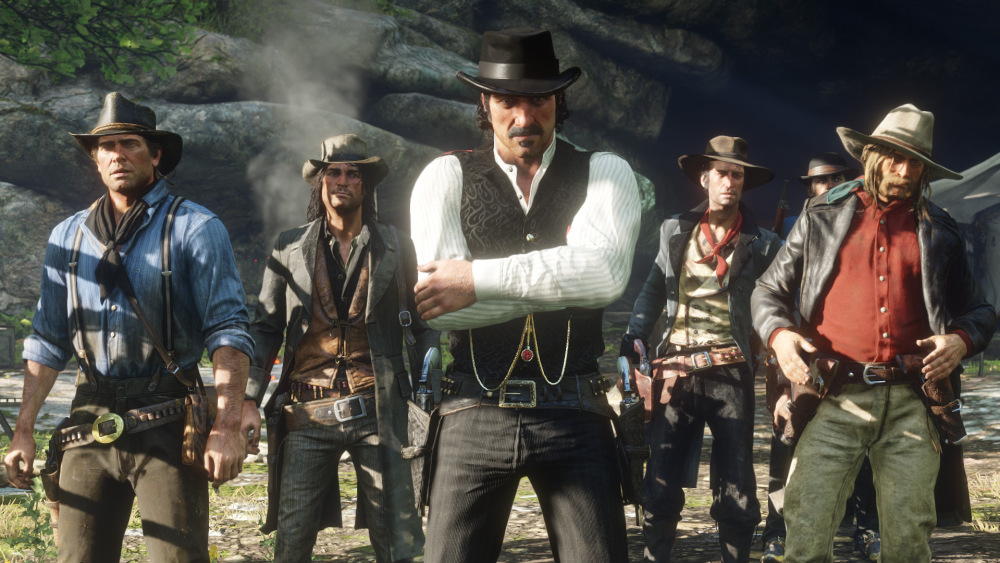 When Rockstar puts out a game, you know it's going to be big, be it in a delinquent high school, modern time Los Angeles or the wild west.
Let's talk about the world, it's absolutely overwhelming, for better or for worst, if what you are looking for is a huge, colorful and dangerous world to explore and discover secrets, mysteries and maps to hidden treasures, this is the right game for you.
Graphically speaking you are in for a treat, actually, at the start of the game in the snowy mountains, I was pretty spooked, as the graphics looked lackluster at best, but when you get to the first camp and you gaze at those grassy fields with the mountains in the background you are awestruck by the beauty and scale of it all.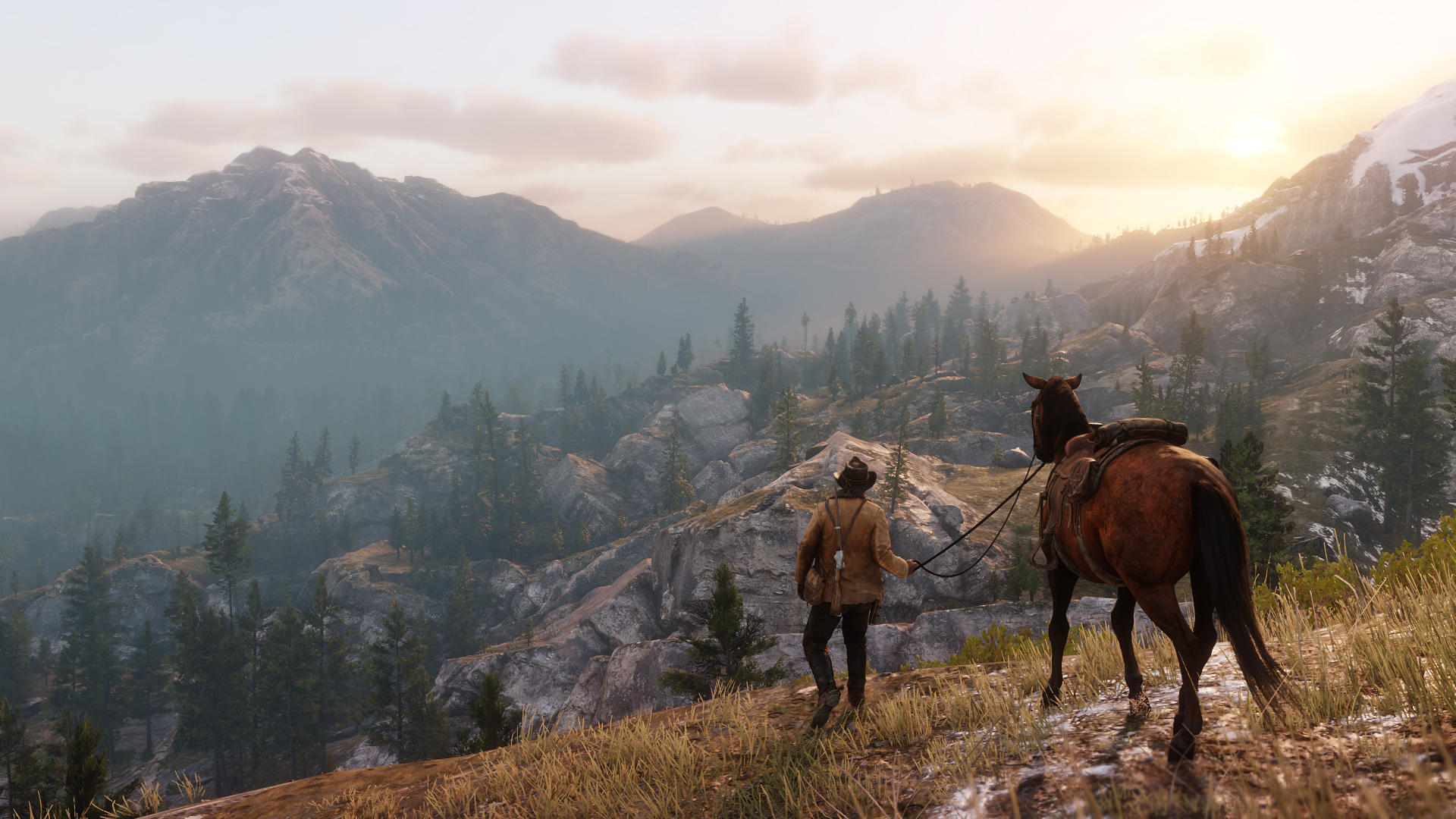 Traveling through the world is an absolute delight and fast travel is definitely not missed due to different and interesting strangers scattered across the vast and colorful world of 1899 United States, the grass and the clouds in Red Dead Redemption 2 look better than the real ones.
The horses in the game are absolutely stunning and picking the right one for each task is quite important, horses vary depending on what you are looking for whether you plan on a shootout, a long haul or race, you will need to pick the right steed for the job pal.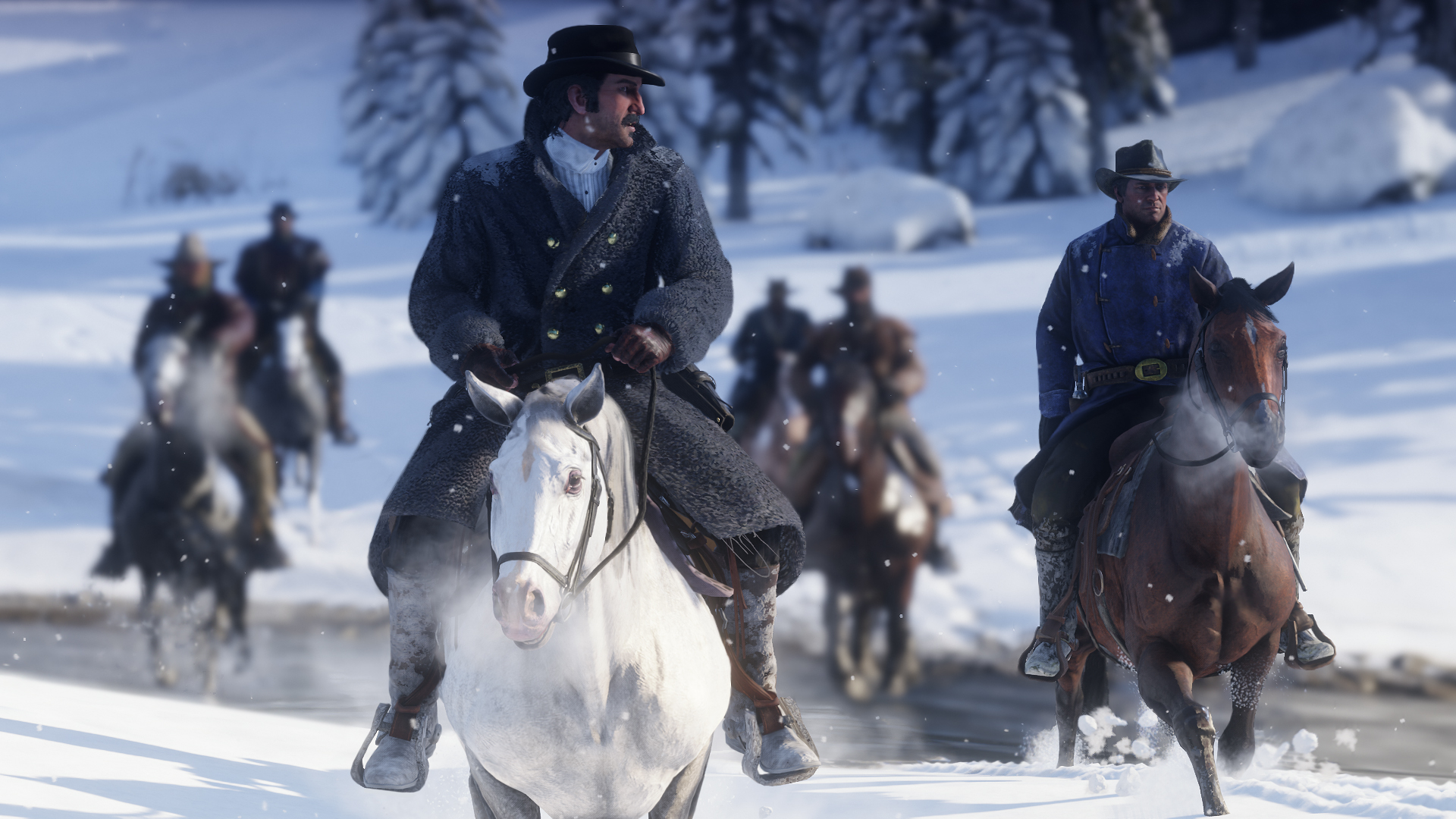 The game is the most immersive experience you can possibly ask for, every hunt, every fishing expedition is a battle and dying after you are ambushed by O'driscolls and losing all your pelts is frustrating in a way that improves your way of thinking in a game and traversal routes you choose.
The addition of the health, stamina and dead eye cores is an interesting mechanic that forces the player to eat, drink coffee, and consume herbs and tonics that will manage those functions, and entering a battle when one of your cores is empty can lead to a quick death in one of the many shootouts you will face throughout the game.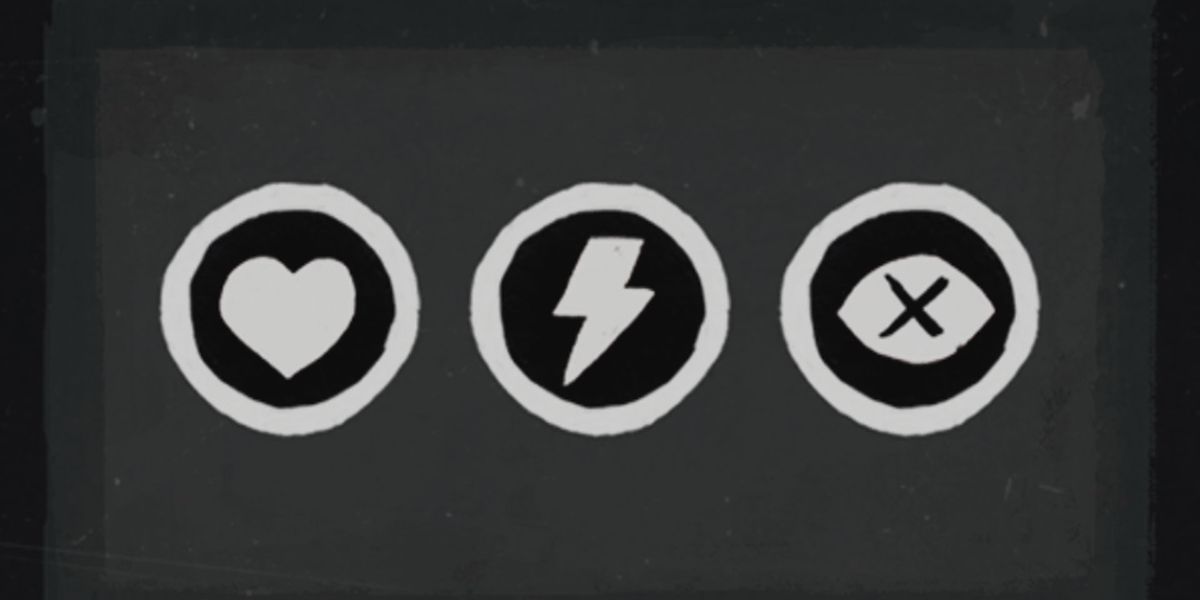 Looting in this game is very important, as at the start of the game money is hard to come by and you will need to purchase and improve your weapons, add new facilities to your camp and you will want to make the most out of every gunfight and the victims prized possessions, they don't them anymore, am I right?
The looting system does make some of the mission limitations a bit frustrating, and not being able to get off my carriage after a big shootout to loot the corpses made me see dollars going down the drain and that is a shame.
In the gameplay department, we are presented with one of the best shooting experience I ever had a chance to play with, it's polished, easy to play and hard to master, and you can either fill a whole bar with bodies or get you hat shot off before getting some shots in your face, it's all about how you control your dead eye and shot accuracy.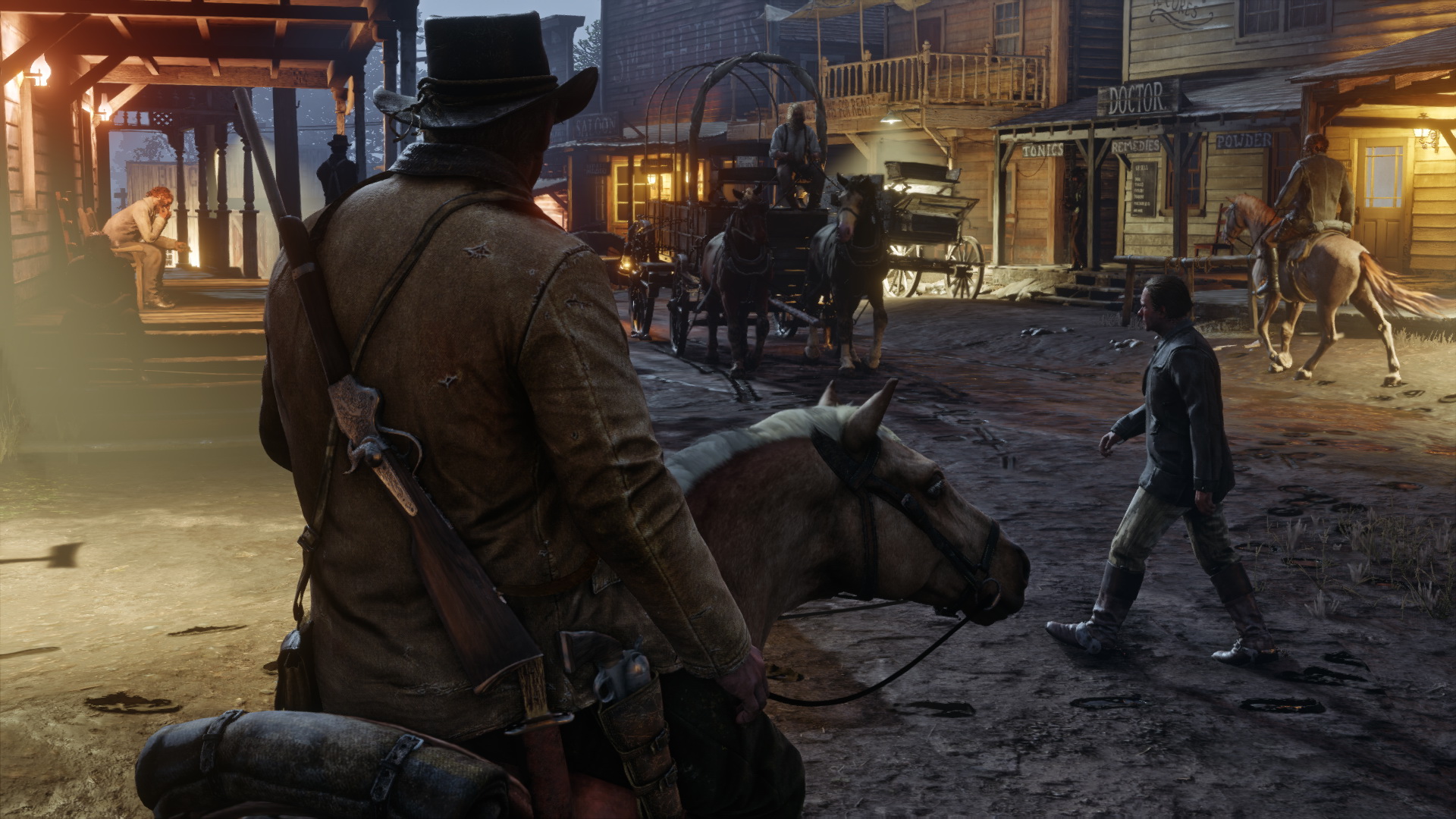 The game also implements a wanted system a bit different than what we know in GTA V, and there you amass bounties that make it dangerous to be recognized by the lawmen of the town you once terrorized. The system is really punishing, running into someone on horseback, or jumping off a balcony onto someone's horse can quickly lead to the sheriff's department on your back.
The details in the sound of the game are absolutely amazing, you hear every animal in the wild, every argument and fight in the town and coffee sips, songs and discussions in the camp that acts as the player's hub.
The story takes its time starting up and kicking into high gears, but gives nostalgic shout-outs that I will not spoil here, but it may put off people who look to get into action as quickly as possible, let's remember this is the wild west, not the easiest of times for human beings and acts as the catalyst for the modern world we know today, but you will spend some hours learning the functions and mechanics added to this hard to survive world Rockstar has created here.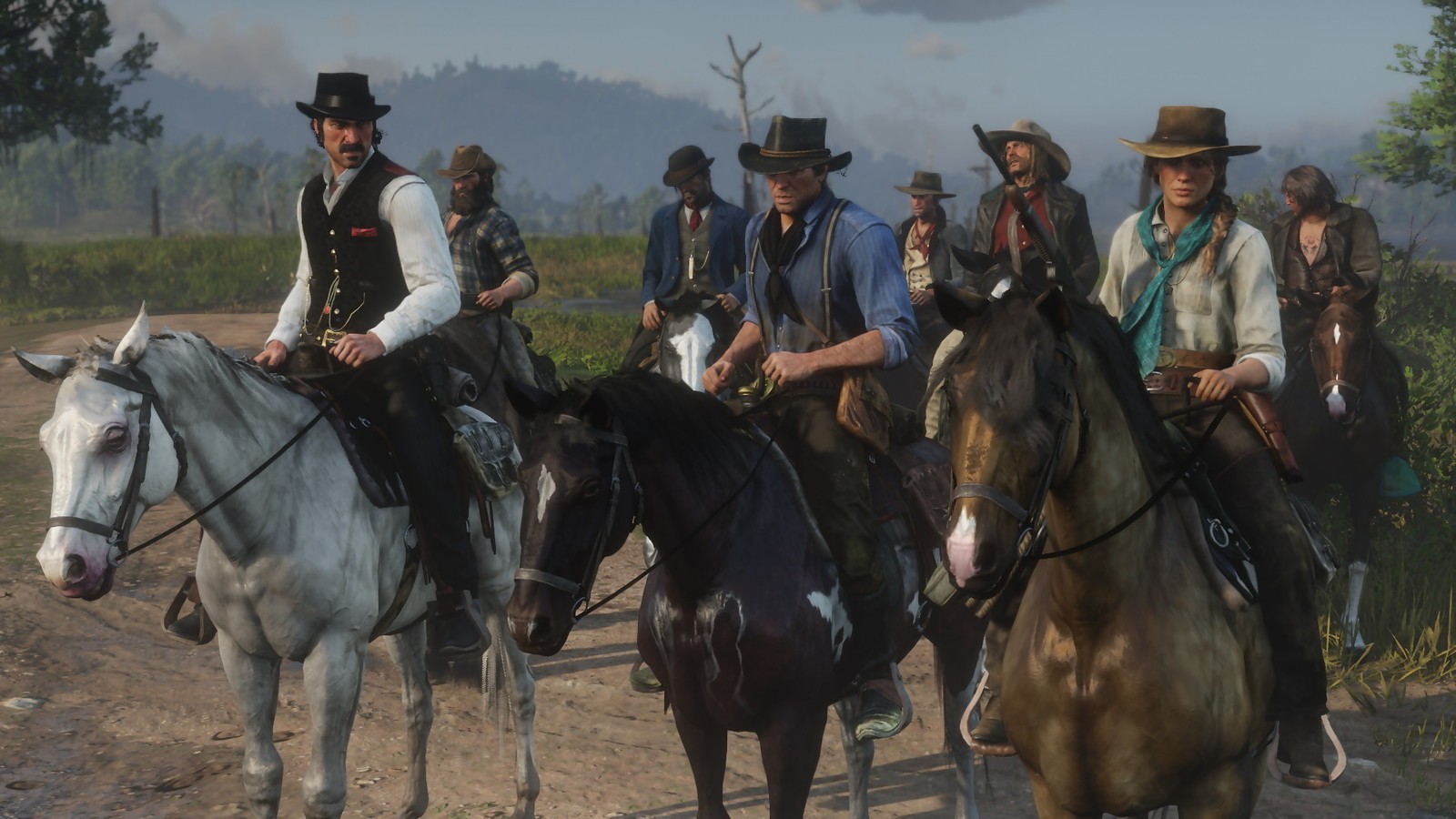 Those who played  the first game and know how it starts and how it ends probably know what happens to the Van Der Lind gang, but it's fascinating to discover the inner fights and ego wars that lead to what happens, as Arthur Morgan puts it "It's freedom or glory", and with glory, he means blazing, gunslinging death.
I found myself missing a lot of dialogues and narrative progression due to bad planning of the mission routes in the game, a really interesting conversation with Uncle was abruptly cut when arriving at our destination and it felt pretty bad not receiving the end of that exchange.
At this point in time in gaming history, Red Dead Redemption 2 feels like a swan song to the current generation of consoles in regards to open world games, and now we have to start the countdown to the online component of the game and hopefully, it will pull us through the countdown to GTA VI
Obviously, Red Dead Redemption 2 is a total Great DEAL.
Red Dead Redemption 2 is available on the PlayStation 4 and XBOX One.