Driving through the hills around the world, rally against 8 players and win! feel the wind when you ride a buggy on an extreme course, this game is what you have been waiting for!

Let's start by saying that the game is really friendly for the users, it uses the regular buttons for accelerate and for breaking, it also has a direction instructor that will help you understand the course and get ready for the next turn!
V-Rally 4 has three game modes:
Quick race – which is a fast game mode where you just do go on a contest and driving like crazy to win the 1st place!
Multiplayer – You can play against 8 players around the world or you can sit in the living room with a friend and smash him on split-screen.
V-Rally mode – which is my favorite, you can choose where you want to drive, against what level and with your favorite car!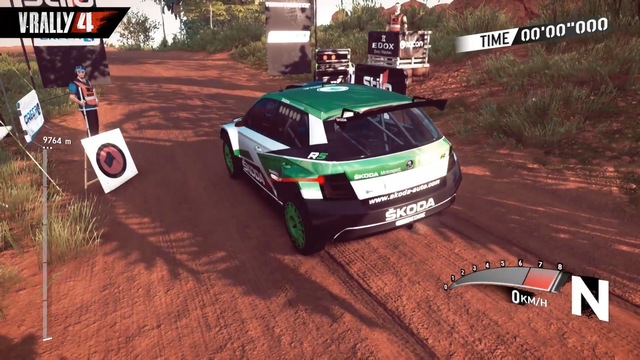 You can also change the camera view for your own comfort, I didn't change it because I used to play race games in the third person camera. The graphics look good, a lot of dirt and sand splashing around you when you drive in 100 Km/H, it is an amazing experience. there is also a little map on the side of the screen that helps you understand where you are and what's coming next, besides the navigator system.
At the end of each round, you get an amount of money that helps you get upgrades and better vehicles, some of the races cost money (don't worry its in-game money), which means that you will get a better reward when winning them.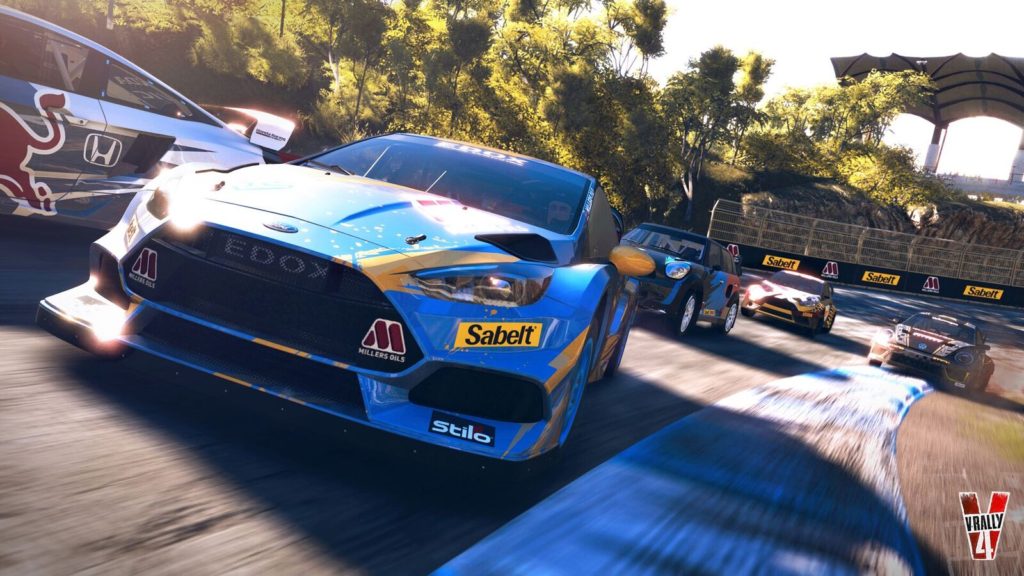 Of course before you chose a vehicle you can check the specs, and know if that is what you want for your next race, with good choices you can win a difficult race, but remember, when you speed up, you better know how to control your car, if you won't do that, you will find yourself in the next valley as part of the nature.
as I said the game is great but there is a part in me that got a little bit angry in the start, the control, stirring and drifting around is not as easy as it should be for a game. the sticks are too sensitive, for the first hour I found myself fighting the controller in order to control my car. fortunately, I went to the settings and started lowering every single setting until it got comfortable,  but still, when I speed up, I find myself driving into trees, checking the temperature of the rivers and skydiving from cliffs.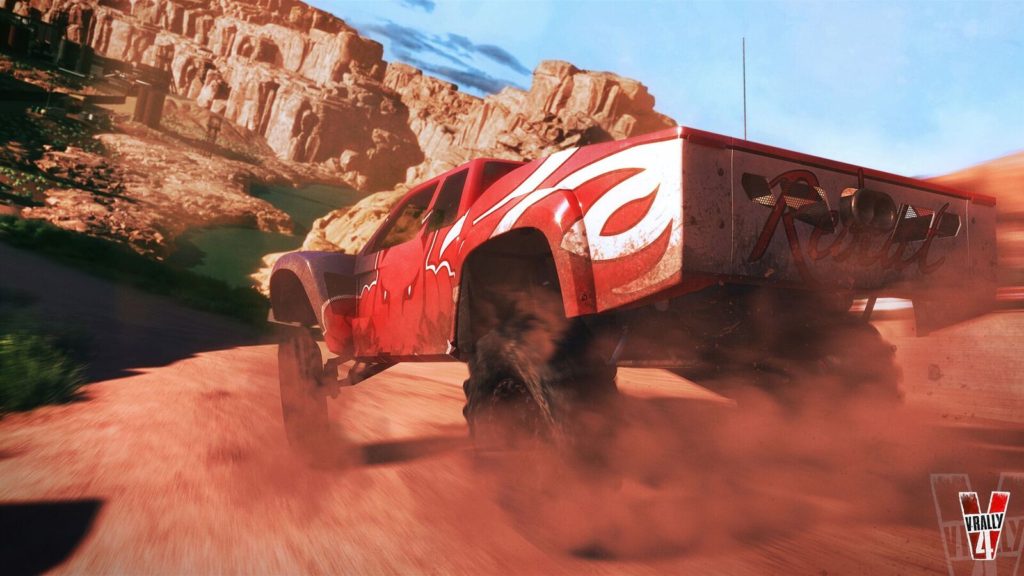 But, I am not a racing gamer, sure I like driving in some games, but only as a part of the game. The game is great, it was built right, no crashes, fun, funny, extreme and entertaining. if you love racing, buggies, cars, and really, this game is definitely for you!
This game is a DEAL!
The game was released on September 7, 2018, on XBOX and PS4, and then it got released on PC on September 25, 2018. For only 59.99$ this game can be yours!