As we walking through the business we saw a great booth, shaped square with color red\white, our eyes were attached to it like magic, yes my.com both was one of the largest and interesting both we have seen! we played Warface, ashes of creation and of course the new headline Conquerors Blade! the new medieval multiplayer action game.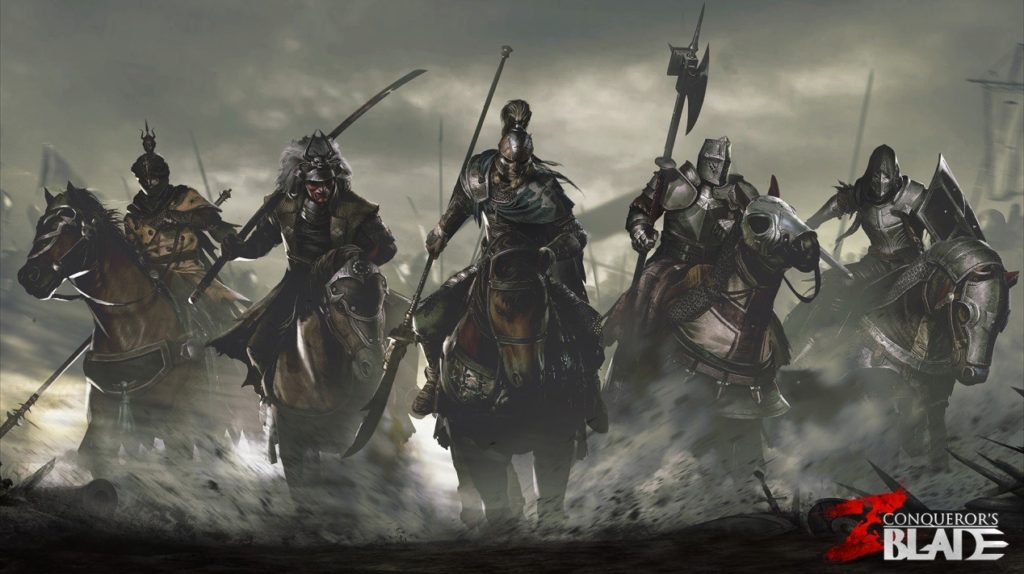 The Game:
As I said this game is a medieval action game with multi-players, this game will include five faction, when every faction has their own unique ability, in this game you can command hundreds of soldiers and when you play online the fight can go on a massive level of more than 2000 soldiers on screen.
you can play 15 on 15 which every player can hold between 30-60 soldiers, there are currently two mods, field war, and siege. We tried the siege mod and it was so cool, you can choose what to do in the siege and where to defend or attack, if you are all sync you can easily win a battle, the game is not easy, if you will run towards a company of 30 Ai soldiers you will die after 5-10 kills and if they are archers then you won't kill even 5, its not another "medieval game" , this game feels and looks different, when you fight, you need to defend yourself, when you attack you need real strategy, if you hurt while riding a horse, you fall.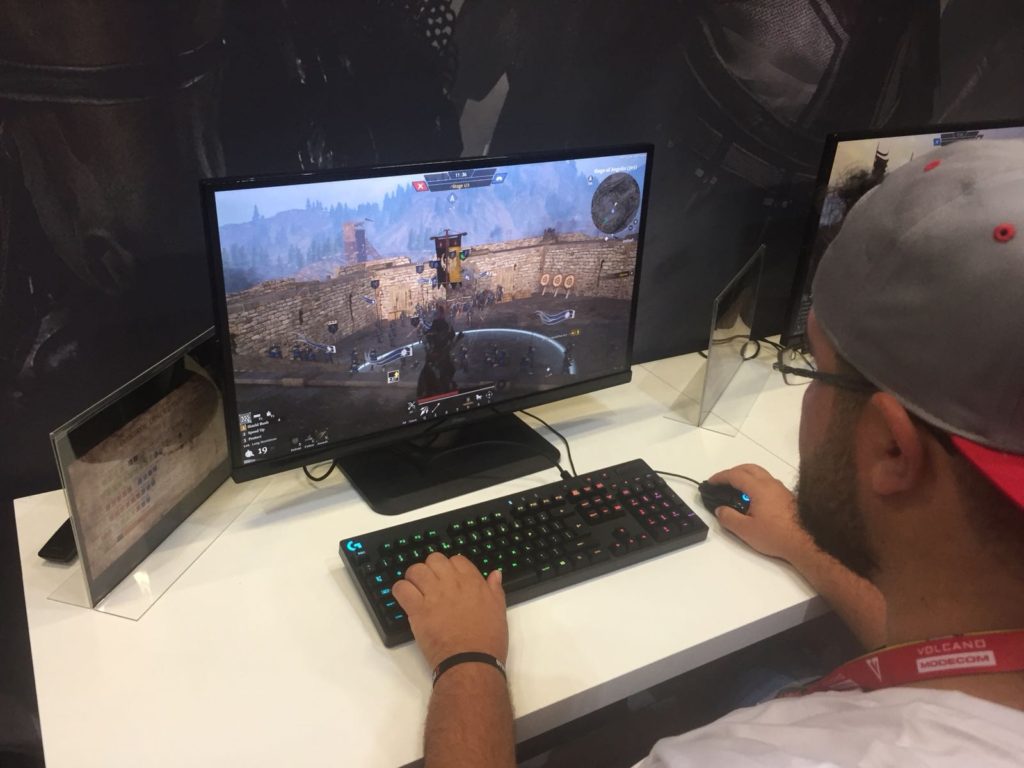 The graphics look great, we should all remember that this game is on a closed beta right now so it's still getting polished, we had a little struggle understanding the game but after several minutes we got everything and had fun killing each other.
This game based on levels and as you level up you can upgrade your own personal arsenal and also your personal guard.
The personal guard is the best thing you could have asked in this game, they walk with you everywhere and charged the enemy to their death! but be careful if you won't be around and they start losing, they will flee the battle.
more then that, you can conquer the enemy realm alone or with your clan, fight random people around the world and meet and greet new friends.
My thought about this game is that this game is going in the right direction, its fun and cooperative and I'm sure that it will be good when fully released, conquerors blade team were very excited about it, also they have put a lot of thought into it.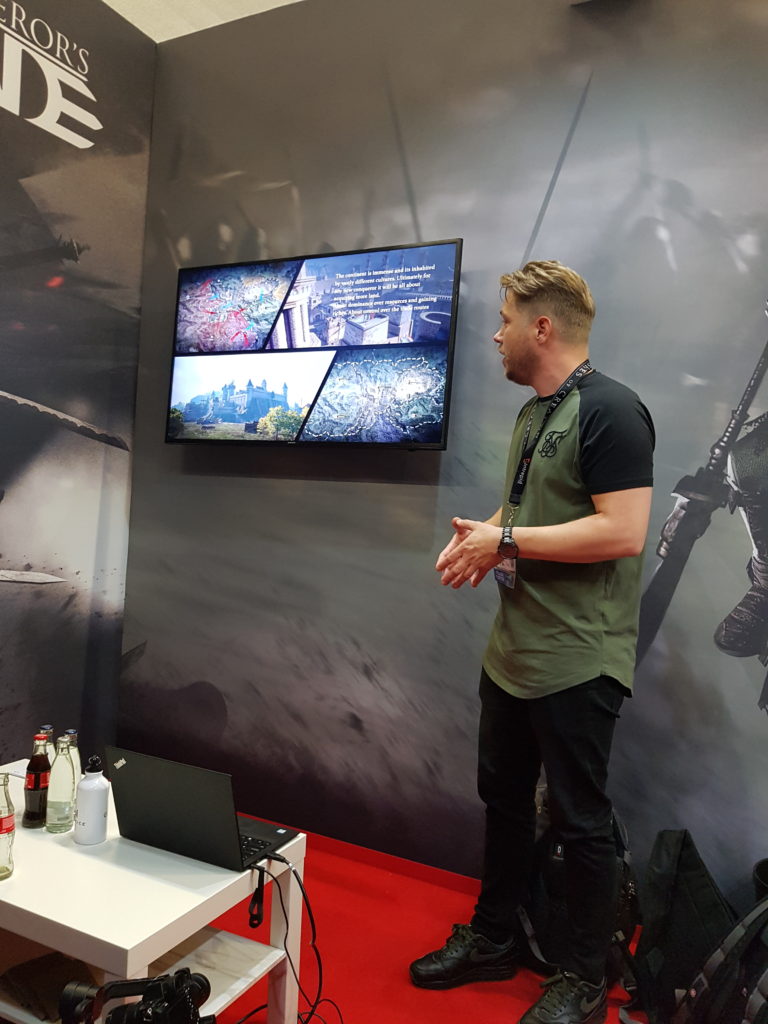 My.com took the multiplayer games to the next level combing real teamwork and in-game social media. after meeting with conquerors blade CEO I cannot wait for this game to come out full released and shock you all.