When I heard of the two new games from 3D Realms – "Ion Fury" & "Wrath", I got excited. A chance to play two games that were built with the same engine as "Duke Nukem 3D", its a dream coming true.
As a fan of the "Duke Nukem" series, I knew I had to go meet the team behind those two games, and what fun we had there…
We arrived at the booth of 3D Realms and met with the creators of "Ion Fury" & "Wrath", one of them was none other than Scott Miller – the creator of "Duke Nukem" and "Wolfenstein 3D" and many more.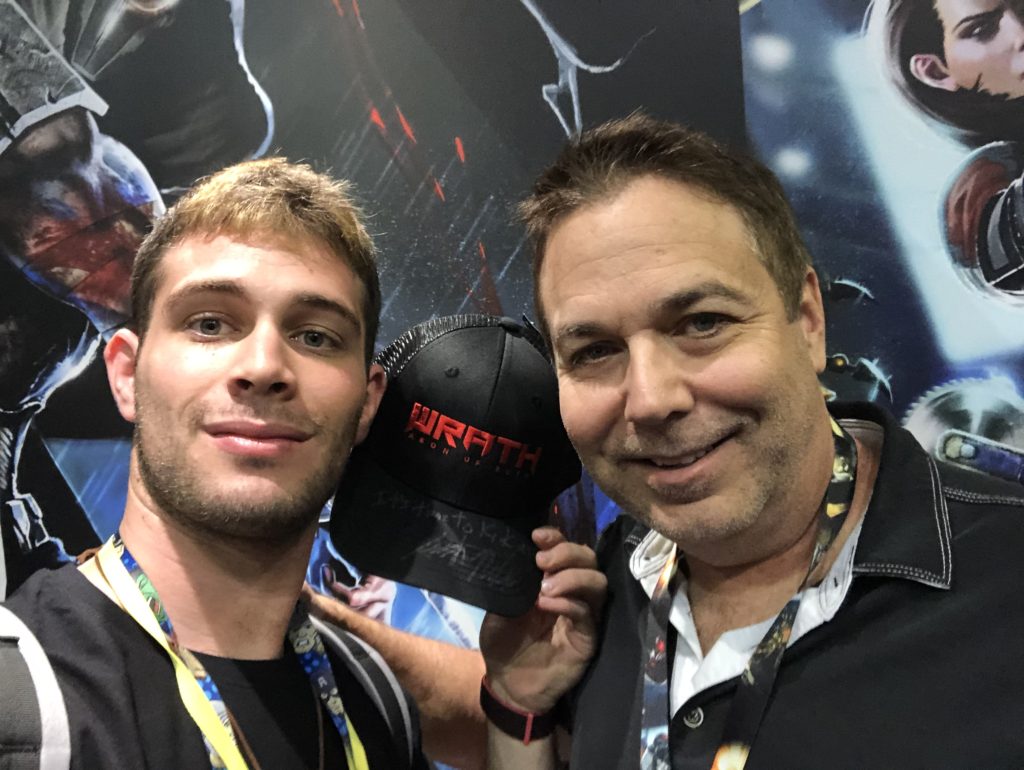 We were given the chance to try the new games for ourselves, and they were amazing!

In the demo of Wrath we started at the beginning – finding ourselves in a temple where we had to fight a group of monsters with our bare hands and hand blade. During the gameplay, we also found a cool handgun and a shotgun.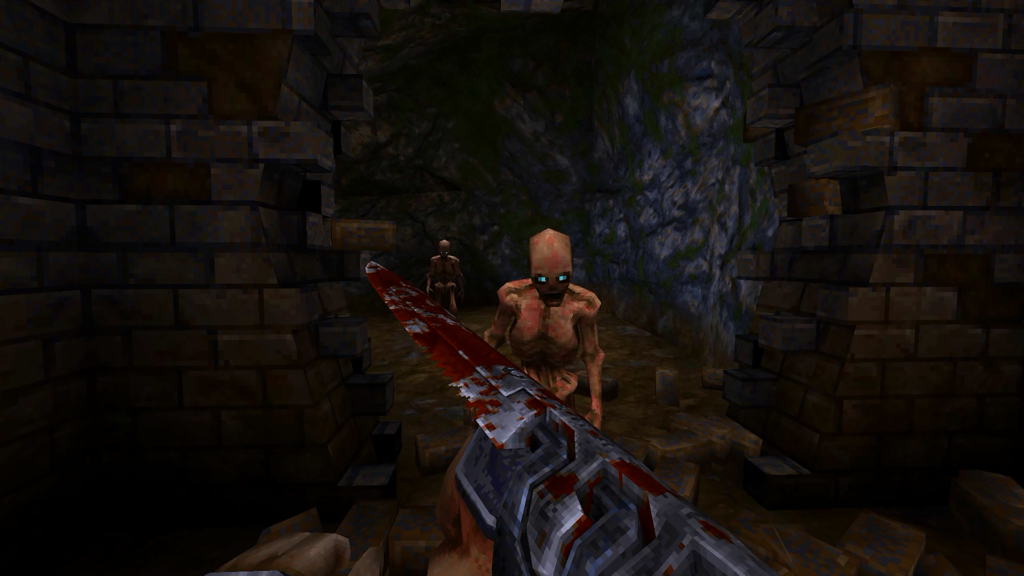 Once we left the temple we got to explore an enormous level and found an artifact that with it we can save our progress wherever we want, instead of going back to the last checkpoint.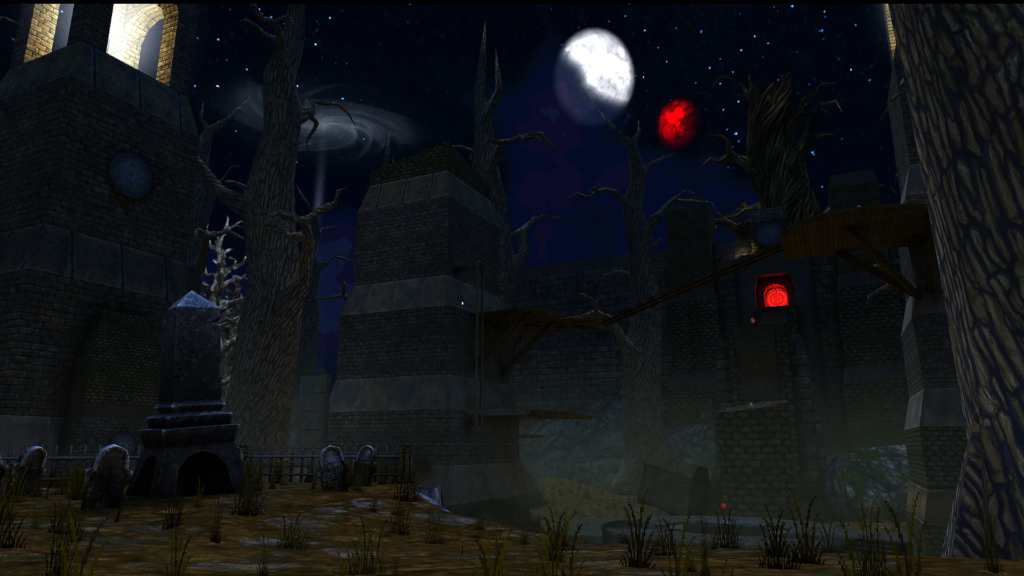 That cool artifact is one of many cool features that 3D Realms put in the game, thanks to the engine they are using, they added cool animation for how you can kill your enemies, if you cut the head, their head will come off for example.
Moving on to…

Being a prequel of the 2016 game "Bombshell" that came out for PC, PS4 & Xbox One, you will play as Shelly "Bombshell" Harrison and get to see how she became the badass bomb disposal expert we all knew back then.
A true successor to Duke Nukem 3D
We got to play the game from the beginning, and in it, some of the cybernetic armies spilled her beer, Shelly decided to spill their blood instead, and with that, the game start.
The game looks and feels like it came from the '90s, thanks to the original engine of 3D Realms, you get to feel like playing Duke Nukem all over again, with additional enhancements in both movement and animation.
Just like old times
Playing with crazy weapons and a historical sense of humor, we had so much fun going through tons of enemies and looking for key cards to enter the next room, it was a blast!
By the end of the meeting, we learned a lot about "ion Fury" and "Wrath" – about the amazing gameplay, the cool animation's, and the interesting story.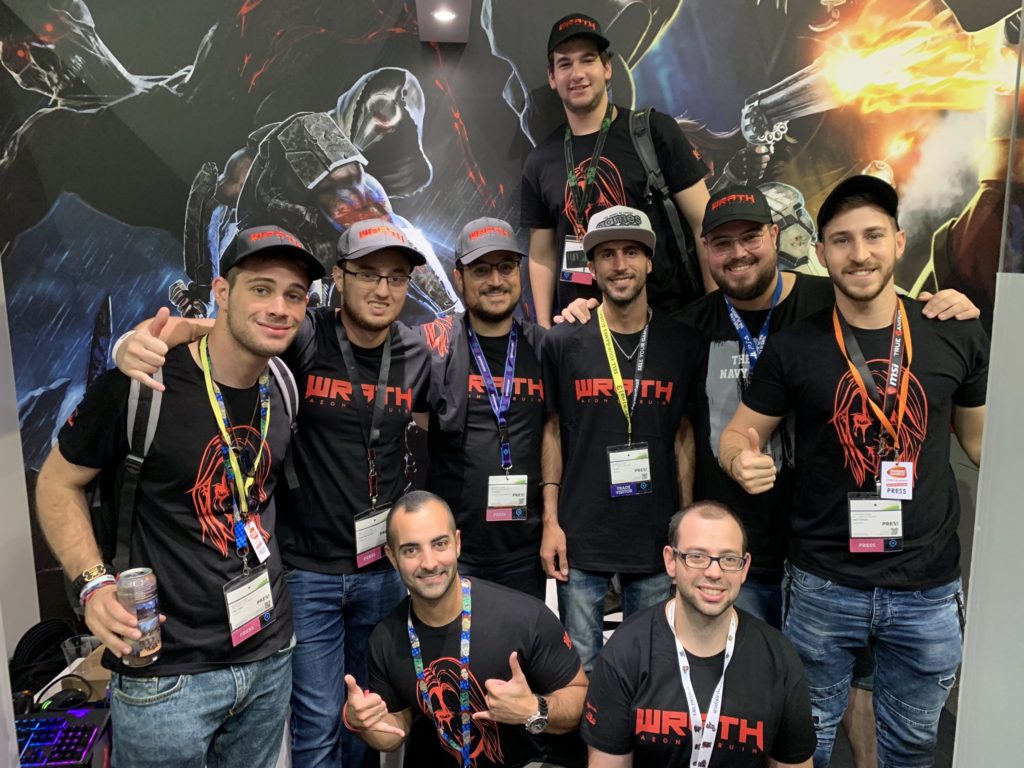 Ion Fury is available right now on Steam and will come out next year to the Nintendo Switch, PS4 & Xbox One.
Wrath is available to Wishlist on Steam right now and will come out soon to the Nintendo Switch, PS4 & Xbox One.