Catherine is a game, unlike any other game as many of the games from Atlus is, a story about love, betrail, romance, freedom, and decision making, is it a keeper, or a one night stand? let's dive right into "Catherine: Full body".
In Catherine we play as Vincent Brooks, a pretty average Computer programmer, who's in a relationship with Catherine McBride (Pun intended?) for the last five years (!) as we begin our adventure we find ourself in a stairway leading up, and a voice telling us to "climb! or die!".
As the story progresses we find more and more people in the same situation as our hero vincent, trying to piece together why we are reliving the nightmare over and over.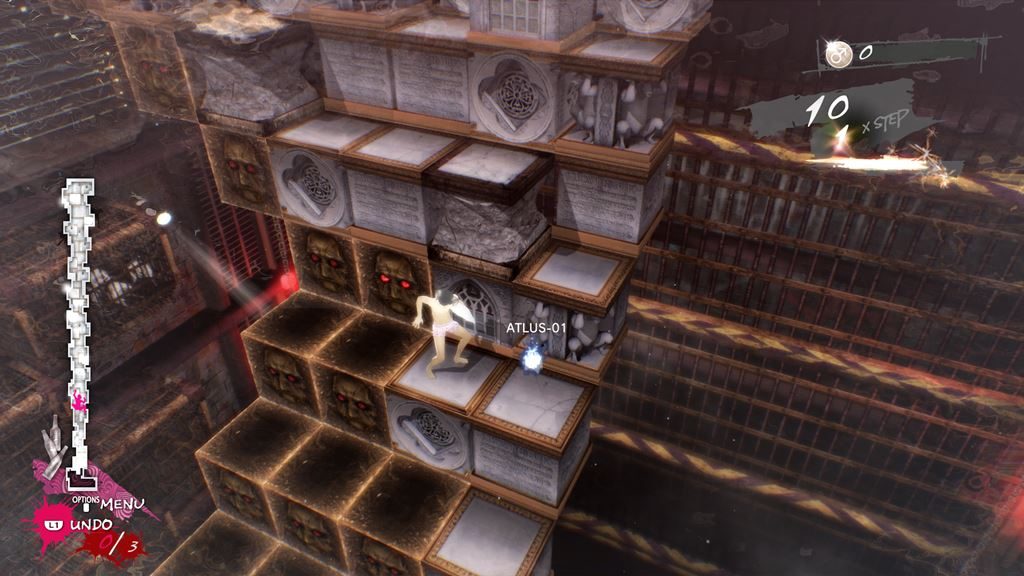 This is not just a remaster, but a complete remake, beside the two women in Vincent's life, a third one is added to the mix, which opens up more options and possibilities that we didn't have in the original game. Unfortunately for me, it felt like that addition did not serve more than just a side for the shock value in the story, but her presence is a welcome change in the pace of the game, making you juggle every choice in the game, but the meat of the gameplay is the climbing, and let me tell you, it's crazy hard, it might just be one of the HARDEST games I ever completed, I literally had to fight the urge to throw the controller across the room, but completing a level makes you feel SO good, just because you cracked your brains to complete it!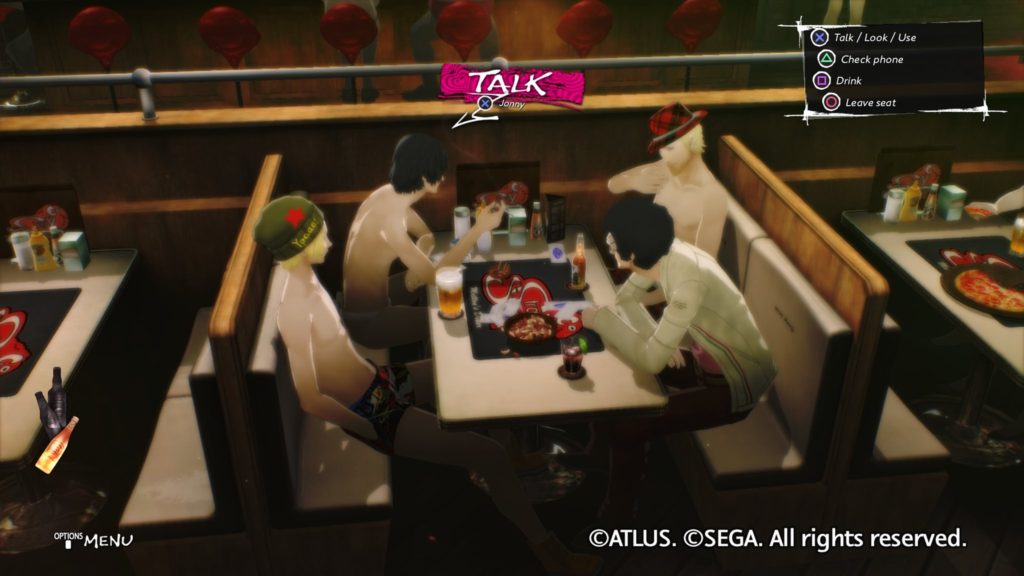 When not in the nightmare, you're sitting with friends in the local bar, trying to piece together with your friends what's going on. It's your decisions there that move the story along the paths you wanna take, for better or worse, it's how you do in the bar that will give you the ending you deserve. So pay attention to the conversations and actions you take there, even how much you drink will make climbing harder in the nightmare.
Before Every time you start to climb you will be asked questions, you'll need to answer truthfully to advance the story, some questions are weird, but on the spot, some are about yourself, some are about your partner in life, it's a unique mechanism which I don't think I ever saw before, it's nice but not sure it's serves a purpose in the grand scheme of things, but it is kinda nice to see what others chose to answer before you.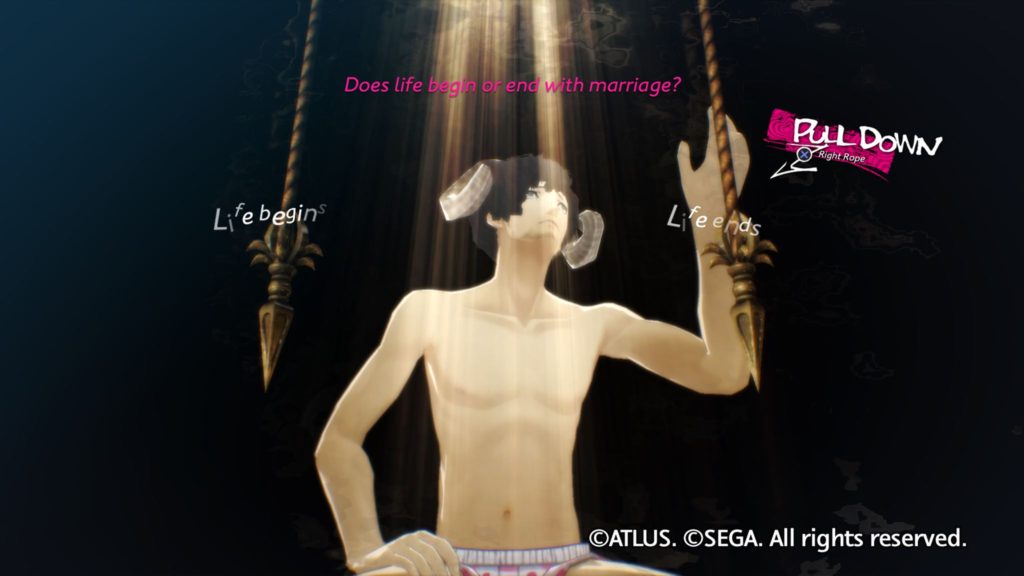 To sum it up, Catherine to me, is an experience everybody should try, it might even make you think about it, long after the credits roll, and in fact, I can guarantee you'll come back for at least "Just one more run".
Once again Atlus delivered a masterpiece not to be missed by anyone, the beautiful combination of storytelling and crazy hard puzzles are something to behold, and still stands the test of time. For all of you Persona fans out there, I know I don't have to say it, but I will anyway, it is a must-have in your "persona" collection, this game even packs the soundtrack from previous persona games, a treat for the true hardcore fans.