At this year's Gamescom we had a chance to sit down with Housemarque and hear all about their upcoming battle royale game, Stormdivers, and they were really excited, to say the least.
Housemarque made quite a name for themselves as a studio that can produce high quality, exhilarating arcade games, most notably the remarkable PS4 launch title Resogun and the excellent Nex Machina, just to name a few. So as a huge fan of the genre, and especially Housemarque themselves, I was really intrigued by the prospect of them dipping their toes into the hugely popular pool of battle royale games (slowly taking over our lives) and trying to shake up the formula.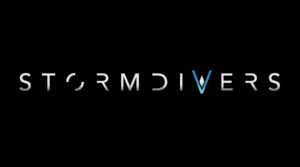 It didn't take many questions for the following point to become crystal clear: Housemarque are putting gameplay at the forefront of Stormdivers, and if you've played any of their games, that's something to be expected.

Here are a few details they shared with us:
First of all, they are looking to create a much faster, fluid and action-packed battle royale experience than what's currently on the market. That means a relatively shorter time-to-kill, a smaller player count which they currently set at 60 which brings us to a match that will last 15 minutes on average. They also talked quite a lot about the titular storm and how it differs from other games currently occupying the genre.
The storm in Stormdivers doesn't shrink in the conventional circular way. Some areas might shrink faster than others, creating a differently shaped play area every time you play. Another aspect they told us about were events that would unfold during a match, like a giant tornado that would spawn around the map which is guaranteed to shake things up considerably.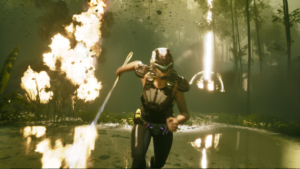 You begin the game with nothing but a sword (which is deadlier than you might think) and have to search the map for weapons, power-ups, and upgrades. Aside from that, the game offers 3 classes to choose from, each with their own playstyle and unique set of skills, like the ability to put up a wall in front of you to take cover behind or the ever-present dash, complete with the familiar Housemarque flashy visual flair.
The game is currently heading toward beta testing in the near future, which you can sign up for with this link:
https://docs.google.com/forms/d/e/1FAIpQLSfVJJrGvn73SaKwrE3fGJD9hDY3-yz5Y76x856uk08OvCEaUA/viewform
I'm definitely gonna take part in it and make sure to bring your hands on, first impressions as soon as possible right here on Gamerdeal
till then all you can do is watch the trailer provided below and count on the talented people over at Housemarque to deliver a high-quality experience with the airtight gameplay only they can make.
Stormdivers is currently planned for a PC release through STEAM